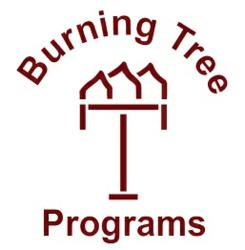 without a way of living layed out and for me to practice it for a long period of time a relapse would have been inevitable
Dallas, TX (PRWEB) May 22, 2011
Burning Tree, a long term drug and alcohol treatment center is pleased to report their ongoing focus on helping chronic relapsing adults through their specialized relapse prevention plan continues to still be one of the most effective in getting results where other shorter term treatments have failed.
Burning Tree's legacy has been founded on its ability to engage addicts and alcoholics in a long term rehabilitation setting. For the clients that come to Burning Tree, 30 or 90 days in a drug rehab have not been enough. Burning Tree believes succeeding with clients where others have not has been due to providing a relapse prevention plan that works and is based in practical and structured application.
"What they provided me at Burning Tree was more than just a place to go and think about not using for a long period of time. It was a foundation and a structure that was built through their relapse curriculum. Which included clinical and 12 step application into my daily living without a way of living laid out and for me to practice it for a long period of time a relapse would have been inevitable for me," said a 5-year alumnus of the facility.
"Relapse is very common and for some it is part of the process of recovery but for those who come to Burning tree for treatment they have relapsed multiple times and have had various amounts of sobriety. A strong relapse prevention plan is the key to their sustaining success and a good one has a lot more to do than just being abstinent form drugs and alcohol," said Michael Smith an employee of Burning Tree.
Burning Tree provides all aspects and support throughout the entire continuum of care from one on one therapy, group therapy experiential therapy, after care monitoring and transitional living. They take pride in being able to give treatment clients a full spectrum of care for a life of recovery.
Burning Tree has two long term drug and alcohol rehabilitation treatment facilities located near Dallas and Austin, Texas, and are licensed by the Texas Department of State Health Services. Further information on substance abuse treatment go to http://www.BurningTree.com. You can contact the admissions department at (866) 287-2877.
# # #