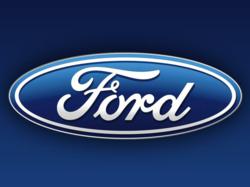 Manitowoc, Wisconsin (PRWEB) May 21, 2011
The sales team at Maritime Ford - the premiere Ford dealer in Manitowoc - is excited about the new robots that Ford is using to make better vehicles that can be offered to consumers cheaper than in years past.
The Robotized Unit for Tactility and Haptics - Ruth for short - is a machine that combines a computer's eye for detail with human perceptions of quality through touch and feeling. Engineers at Ford's European Research Centre in Aachen, Germany, employ Ruth to fine-tune vehicle interiors – from the feel and operation of switches to the texture and consistency of materials.
They have also been using the robot to help design an improved and optimized steering wheel that will benefit many drivers all over the world.
Ford engineers "teach" Ruth which qualities feel good to human hands by linking the human perception to the robot's detailed measurements. By referring back to the data, Ruth can then predict whether new components will appeal to Ford customers. Ruth's detailed and consistent approach supports the subjective analysis of Ford's human quality experts.
"We analyzed the results of a customer clinic on steering wheels and compared them to the readings Ruth had given us," says Mark Spingler, Ford technical expert, vehicle interior technologies. "Normally we would say above 80 per cent is a correlation that is statistically significant, but Ruth's readings on which steering wheels were most appealing to customers were 92 per cent accurate, which is really outstanding."
Ford's engineers have developed special attachments for Ruth, such as robotic fingers that accurately simulate how a human perceives friction and roughness. They did this to ensure the most precise recreation of a person's sense of touch and it has really helped with designs.
"Perceptions of quality can be based on the materials used and the efforts and craftsmanship customers feel have gone into the product," Spingler adds. "We can only methodically improve what we can measure in a robust and reliable manner and Ruth allows us to do what was previously impossible; measure a human-based evaluation."
Consumers who want to experience the results of all of Ford's labor are encouraged to stop by Maritime Ford - the premiere Ford dealer in Manitowoc, Wisconsin. They have a great selection of new and used Ford cars and trucks that have been designed very well thanks to a little help from robotic friends.
###