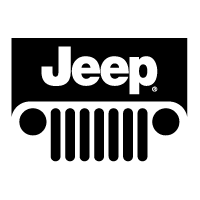 San Antonio, Texas (PRWEB) May 21, 2011
Four-time Grammy award winning artist, Lenny Kravitz, will be featured in a national broadcast advertising campaign for the 2011 Jeep Wrangler. When the sales professionals at Mission Chrysler Jeep Dodge - the premiere Chrysler dealer in San Antonio - were asked about the new Lenny Kravitz campaign, they were excited, but they were even more excited about the great new Jeep models coming out in 2011.
"The Jeep brand is pleased to feature Lenny Kravitz and his music in the advertising campaign for the 2011 Jeep Wrangler," said Mike Manley – Jeep Brand President and CEO, Chrysler Group LLC.
"Not only is Kravitz an outstanding singer, songwriter and performer, he is a long-time Jeep owner and fan of the brand. Kravitz shares and understands the core values of the Jeep brand that include an authentic style, a no holds barred-adventurous approach to life, as well as mastering the ability to withstand the test of time."
Jeep is not the only side that is excited. Lenny Kravitz is looking forward to helping the Jeep brand.
"In my experience this is the perfect partnership for me," said Lenny Kravitz. "The Jeep Wrangler is a rugged classic. I've been driving the same one for 16 years and I refuse to get rid of it – If it ain't broke, don't fix it."
The 2011 Jeep Wrangler campaign launched with two new broadcast commercials, "Extraordinary Adventure Swamp" and "Swamp Thing" on May 12. In "Extraordinary Adventure" viewers watch Kravitz as his journey unfolds, showcasing the unique capability of the vehicle and illustrating that adventure is never ordinary in a Jeep Wrangler.
New 2011 Jeep Wrangler interior highlights include a redesigned dashboard and new storage areas for more space. A lockable console and upgraded door armrest areas are more comfortable touch points. Additionally, a redesigned center stack is easier to reach and operate. Drivers and passengers will also enjoy enhanced visibility courtesy of larger rear windows.
Consumers who want to see a new Jeep up close are encouraged to stop by Mission Chrysler Jeep Dodge - the premiere Chrysler dealer in San Antonio. Their sales team is standing by to answer any and all questions about the great new models from Jeep.
# # #