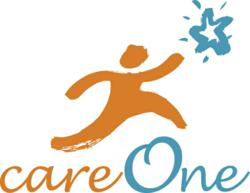 "We have worked hard to create a reputable safe haven for people who are facing financial difficulties."
Columbia, MD (PRWEB) May 20, 2011
The Better Business Bureau of Greater Maryland has added CareOne Services, Inc.'s debt settlement program to its Type of Business (TOB) roster. CareOne carries an 'A' rating from BBB.
This rating reflects BBB's degree of confidence and opinion of a businesses' level of trustworthiness based on customer experience and full disclosure of the company's background and business model.
"We have worked hard to create a reputable safe haven for people who are facing financial difficulties," said Mike Croxson, president of CareOne, one of the nation's largest providers of debt relief services. "We are very proud of this rating."
After extensive audits of CareOne programs by BBB, the organization issued an opinion by adding the TOB of debt settlement. The opinion of BBB is that the debt settlement program is in compliance with FTC regulations for debt relief providers. These regulations prohibit the charging of upfront fees and misleading advertising claims.
Though these regulations did not take effect until October 2010, CareOne proactively complied with the rules and piloted the "success-fee" model before it was required by law. In the last six months, many debt settlement companies have struggled to comply with the new rules. Settlement industry associations have reported a 70 percent drop in their membership signifying that a majority of settlement companies have gone out of business.
When considering a debt relief company, CareOne encourages consumers to research if it is rated by groups such as BBB, as well as to verify if the provider is licensed to do business in the state, if such licensing is required.
"Consumers should be aware that not all debt relief providers are the same." Croxson said. "When choosing a company, it's important that people select one that will meet their financial needs, respond to their individual concerns and provide support along the way."
CareOne offers a 100 percent satisfaction guarantee within the first six months of joining. If a customer is not completely satisfied with the service he or she is getting, the customer may cancel the program and receive a full refund of any fees paid.
About CareOne
CareOne Services, Inc. is a debt relief company formed in 2002 to provide consumers with multiple solutions to complex money issues. CareOne takes a holistic approach to assisting customers in debt and reviews each situation to create achievable financial solutions. CareOne's services include credit counseling, debt management, debt settlement, as well as free referrals to bankruptcy attorneys if that is in the best interest of the consumer
CareOne also provides the CareOne Community (Community.CareOneCredit.com), a free online resource for consumers that includes educational tools, blogs and forums where more than a million people share their experiences and receive support from others in similar situations.
Headquartered in Columbia, Md., CareOne has helped more than 2 million people. In 2009, it provided consumers with the tools and assistance to pay down more than $294 million in debt. CareOne provides services in 41 states. For more information, call 1-800-373-3225 or visit CareOneCredit.com.
For The Media
For more information on CareOne Services Inc. and the debt relief industry, visit http://www.careonedebtinsights.com or call (336) 505-9312.
###