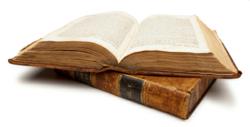 Until the utter defeat of cancer by finding the cure...we fight each battle by educating the community and using the weapons of "treatments" we have on hand..." Dr. CM
(PRWEB) May 20, 2011
Legacy Educators and Consultants, LLC provides a "one stop" location for basic introductory information on Cancer. Their new website provides a fresh learning experience with the aid and illustrations of clear, vivid animations/videos. Additionally, links to well established educational cancer websites and resources are also provided, plus forums created for the members, by the members.
Cancer is the second leading cause of death in the United States and many are searching for basic knowledge about Cancer. Patients diagnosed with Cancer, their family, friends and loved ones are looking for an educational website that is easy to understand without pouring through hours of reading materials, and hundreds of website links. Legacy Educators and Consultants, LLC have created an answer at http://www.LegacyEducators.com with all the basic information at one location. Access is granted anytime and from anywhere with a one year membership. Animations of relevant Cancer information (such as types of Radiation Therapy) and common procedures, (what to expect during biopsies, MRI, Cat scan, etc.,) can be quickly grasped and understood through high quality vivid animations/videos. Links are also provided for further reading materials pertaining to each cancer site.
As Oncologists, we tend to receive many phone calls from family, friends of family, friends of friends, friends of patients, and others, asking for explanation of the basic concept of Cancer, procedures commonly used in cancer work up (staging), and/or explaining test procedures and results (such as CT (Cat) scan, PET scan, etc.,) in terminology/words that can be easily understood. There exists an overwhelming need for "simplifying" the basic information.
It is well recognized that Physicians tend to speak in "jargon" that most non-medical persons do not understand. Additionally, there is never enough time to explain everything during a single appointment. http://www.LegacyEducators.com provides explanations for the basic concepts to bridge the patient-physician gap; basic questions to ask the doctors, information to fill out in preparation for patient appointments, three relevant questionnaires in the prostate cancer section, animations/videos for illustrations, etc.
Anyone interested in learning about the basics of Cancer will find the information at http://www.LegacyEducators.com easy to follow, with easily understood visual queues (animations/videos), and with adequate links for additional reading information and resources to get started - all in one location. The "Demo" tab provides a quick example of what is available on the site.
###