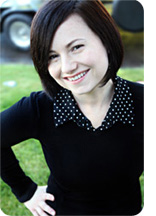 Children are our greatest gift and should be treated with extraordinary care! - Tina Allen
Atlanta, GA (PRWEB) May 21, 2011
Tina Allen, Founder and Director of the Liddle Kidz Foundation will receive the International Massage Therapist of the Year Award for her significant contributions to the field of massage therapy internationally. Allen will be recognized at the ONE Concept Gala held during the American Massage Conference on Saturday, May 21, 2011. The ONE Concept awards honors professional in the field of massage and bodywork who have made significant contributions to the profession of massage therapy.
The organizing committee and advisory panel for the American Massage Conference has chosen, respected international lecturer, author and authority on infant and pediatric massage, Tina Allen as the 2011 International Massage Therapist of the Year. The selection process for the award consisted of three components; contributions to improving the skills of massage professions internationally, improving healthcare industry relations and in turn creating new opportunities for massage therapists internationally, and directly improving the quality of life of people through the gift of massage therapy to those in need internationally.
Allen has been leading a global revolution to bring the benefits of nurturing touch and pediatric massage therapy to children internationally. Part of this mission includes training professionals to become Certified Infant Massage Teachers, Certified Pediatric Massage Therapists and leading volunteer healthcare professionals on global outreach missions to orphaned and abandoned children around the globe.
As a recognized expert, Allen teaches families and professionals throughout the world in the many benefits of infant, children and pediatric massage. Professionals are trained to become Certified Infant Massage Teachers, who in turn, teach parents how to understand their child's cues, communicate with them and respond appropriately. They may also receive certification in pediatric massage therapy to providing hands-on therapy to pediatric patients and client with a variety of healthcare needs.
Ultimately, what's set the Liddle Kidz Foundation apart from other healthcare organizations is the visionary passion of the Founder and the organization's contemporary and modern brand of educational trainings, which mixes the latest information based on up to date research, evidence based practice, and tried and true methods based on Allen's own experience within hospital and healthcare settings, or working directly with parents themselves. These educational sessions also offer a comprehensive and information packed segment on modern marketing which will enable students to succeed in their new ventures.
Currently, Allen is traveling on an international tour bringing education and using the power of touch to reach the world's most vulnerable children with experiences of appropriate nurturing touch that they often lack.
Allen believes that with nurturing, compassion and touch therapy, children will develop and reach their full potential. We strive to address their critical tactile needs by working directly with their families and healthcare providers in pediatric hospitals, hospices, and orphanages to provide comprehensive nurturing services, consultation, education, program development and support. We are committed to furthering the development of touch therapy services for vulnerable and underserved populations internationally. Through education and support we work to create replicable and sustainable change.
Tina Allen and the Liddle Kidz Foundation is managing to become a world wide phenomenon without sacrificing credibility.
About Tina Allen, LMT, CPMMT, CPMT, CIMT
With over a decade of service to children and families, Infant Massage Master Teacher Tina Allen, founder of leading children's health and nurturing touch organization Liddle Kidz™ Foundation (LKF), has become an internationally respected parent educator and expert in the field of infant and children's massage therapy. Tina has appeared on NBC and The Learning Channel's, Bringing Home Baby. She is a Developmental Baby Massage Teacher and a Licensed Massage Therapist with specialized training in providing massage therapy for children with special healthcare needs. Ms. Allen managed the United States first comprehensive pediatric massage program at Children's Hospital Los Angeles (CHLA). She developed pediatric massage programs at Mattel Children's Hospital at UCLA and Cedars-Sinai Medical Center, as well as developed a program focusing on introducing gentle compassionate touch to women and children who have survived domestic abuse. She is currently consulting on the development of comprehensive pediatric massage programs for The Mayo Clinic, Nemours/Alfred I. duPont Hospital for Children, Connecticut Children's Medical Center, Shriner's Hospital and Sutton Children's Medical Center.
Tina's innovative approach to children's health has allowed her the unique opportunity to educate families and professionals in the many benefits of nurturing and compassionate touch.
About Liddle Kidz™ Foundation (LKF)
Liddle Kidz Foundation Global uses the power of touch to reach the world's most vulnerable children with experiences of appropriate nurturing touch that they often lack.
Since its inception, the goal of Liddle Kidz™ has been to empower families and professionals to provide nurturing touch: building stronger, more loving bonds with children. LKF provides training, education and support for families and professionals, giving them the tools necessary to ensure the safe, professional practice of nurturing touch and developmental movement with infants and children.
Certified Infant Massage Teacher Courses are open to those who care deeply about families and children. You do not need any previous experience in the healthcare field to attend. In fact, many of the people who do attend the training do so as a way of providing a loving, healthy support to families. Others who do attend include nurses, physical therapists, occupational therapists, massage therapists, child life specialist, health care professionals, childbirth educators, early childhood interventionists, lactation consultants, doulas and acupuncturists. Certified Pediatric Massage Therapist courses are offered to professionals who wish to expand their practice to professionally benefit pediatric clients.
Children are our greatest gift and should be treated with extraordinary care!
About American Massage Conference
The American Massage Conference is the Premier Exhibition of Massage Products, Continuing Education and New Business Opportunities for Massage and Bodywork Professionals. In 2011 the American Massage Conference takes place May 20th 21st & 22nd in Atlanta Georgia.
For only $40 admission you receive three days access to the tradeshow and to all free 1 hour CE seminars and entrance into the Grand Prize and door prize giveaways.
There are over 100 hours of CE eligible credits, student education, and 60 exhibitor booths. Choose from 2 day, 1 day, 3 hour and 1 hour CE educational opportunities. There is truly something for everyone!
About ONE Concept
The ONE Concept environmental revolution grew out of a shared passion of Monica Pasinato-Forchielli and Lorna McKenzie-Pasinato, two progressive health care practitioners who were committed to using the most environmentally friendly products and practices for their clients. Monica and Lorna believed that by educating other progressive health care providers on the benefits of operating an environmentally conscious business, and by providing quality green products, they could help people grow their businesses and preserve our ONE planet for future generations.
In 2010 Robyn Lynn Green and Scott Dartnall joined with Monica Pasinato-Forchielli and Lorna Pasinato to extend their partnership beyond the Canadian and American Massage Conferences to include ONE Concept.
For media inquiries or to interview Tina Allen please contact below:
Contact: Michael Propoff
Media Relations, Liddle Kidz™ Foundation
media(at)liddlekidz(dot)com
(818) 209-1918
http://www.liddlekidz.com
###