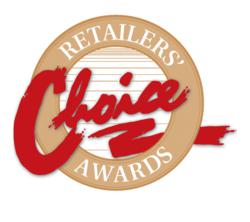 "We're delighted and honored to receive this award. It's terrific to be working with the NHRA and some of the most innovative retailers to bring simple, cost effective energy saving products to the mainstream public," Bernard Emby, CEO, TrickleStar.
Wilmington, Delaware (PRWEB) May 22, 2011
TrickleStar has been awarded the Retailers Choice Award by the North American Retail Hardware Association (NHRA) for a new energy saving product that helps consumers save energy, save money and protect their electronics from electrical surges.
For the past three decades NRHA and Hardware Retailing magazine have sponsored the Retailers' Choice Awards celebrating the hottest new products of the year that not only offer innovation but provide great sales and business potential for retailers. Each year a volunteer panel of retail judges scours the floor at the National Hardware Show® to find the latest and greatest products on display.
The TrickleStar Advanced PowerStrip was selected for outstanding design, innovative green packaging and market potential.
"New products are the lifeblood of the industry. The Retailers' Choice Awards program recognizes the top products each year at the National Hardware Show ®that demonstrate strong sales potential at retail. The award also creates a strong bond between retailers and manufacturers due to the fact that retailers choose the winners," says Scott Wright, NRHA's vice president of member services.
Standby power is a significant problem, accounting for up to 12% of total residential energy consumption. Up to 75% of power consumed by appliances whilst they are in standby.
The Advanced PowerStrip reduces standby power consumed by TV and PC peripherals and provides premium quality, FIREPROOF surge protection for TV and PC equipment. Features include:

Master / slave, auto switching with adjustable switching thresholds
Transformer space outlets
Always on outlets for devices that need to be always on
Outlets for devices that are switched off when not in use
Premium quality, FIRPROOF surge protection
Innovative Natralock packaging using recycled PET and cardboard
About Standby Power
Also known as vampire power, leaking electricity or phantom load, standby power is wasted electrical energy consumed while products and appliances are switched off but still plugged in. These devices range from televisions, home entertainment systems, personal computers and peripherals, to space heaters, room air-conditioners and even coffee pots – all of which continue to draw power even when they are turned off.
Up to 75% of the power consumed by devices is while they are in standby. The US Department of Energy estimates that up to 12% of residential energy consumption is wasted on standby power, costing US consumers $4 billion a year.
About TrickleStar
Founded in 2007, the TrickleStar tea, has decades of experience in automation and controls, and cost effective, high quality manufacturing. Today, we lead in the design and manufacture of products that conserve energy, improve people's lives and minimize environmental impact. With offices in Asia, Denmark and the United States, TrickleStar is taking its products, and its energy conservation message, around the world.
TrickleStar products help reduce electricity bills, saving customers money while reducing their carbon footprints. You can view and purchase TrickleStar products at http://www.tricklestar.com, as well as through a network of major distributors, resellers, and superstores.
# # #