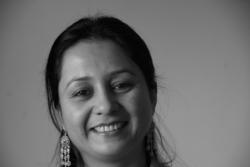 India fashion clothing and jewelry are designed to make one feel comfortable even in hot and sunny weather
New Delhi, India (PRWEB) May 21, 2011
ShalinIndia, an online India shopping store, has launched India fashion clothing and jewelry suitable for summer. These are handcrafted in traditional and ethnic Indian designs and are meant to keep one cool and comfortable in summer.
ShalinIndia makes available to its global customers colorful cotton salwar kameez, skirts, scarves, kurtas and kurtis. These loose fitting clothing are light and airy. Under hot and humid conditions, the cotton fabric helps absorb sweat better.
"Our kurtas and kurtis, which are loosely fit tunic like shirts, are favorite with men and women across the world. They are casual, comfortable and even contemporary"; says Shalini Verma, founder of ShalinIndia.
ShalinIndia's sterling silver jewelry- toe rings, ankle bracelets, armlets, bangles and bellychains- can be worn both on casual and formal occasions. In Indian mythology, silver is associated with moon, and is supposed to provide cool comfort.
"Summer is the longest season in India with temperatures soaring to over 47 degrees centigrade in some parts of the country; therefore, India fashion clothing and jewelry need to be designed to make one feel comfortable even in hot and sunny weather "; says Shalini Verma
"Last summer our customers in the US and Europe loved our Indian clothes like the cotton kurtas, kurtis, skirts, and scarves. Inspired by our success last year, we decided to launch full range of India fashion products for our international customers"; added Shalini Verma.
ShalinIndia has just made shopping India online easier for its customers. It has reorganized its logistics for secure and quick delivery to customers. It has stocked its products in the US, UK, France, and Germany. This has effectively reduced the shipment time to 2 - 4 days. Standard shipping is usually free and customers do not have to worry about customs charges when the items are shipped locally.
ShalinIndia's products are available not only on its own online store, but also on Ebay in the US, and on Amazon in five countries – US, UK, France, Germany and Japan. "International customers can relax while shopping on ShalinIndia; we accept local returns and we have no questions asked return and refund policy"; said Shalini Verma.
ShalinIndia's clothing and jewelry have been handmade by the traditional and hereditary artisans of India. These artisans had their skills passed on to them through several generations. "When you use their creations, you can almost feel the soul of India", added Shalini Verma.
###