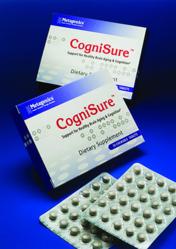 Tim Shilton, ReGen CEO said: 'This tie-up with Micrex will hopefully lead to the distribution of Colostrinin in this major market. Working with a young, keen company that already has experience should make this process more efficient'
(PRWEB UK) 23 May 2011
ReGen Therapeutics Limited has signed an exclusive Test Marketing Agreement with Micrex Ltda (http://www.micrex.com.br).
Under this agreement Micrex will work with ReGen to secure the import and regulatory approval of ColostrininTM in Brazil as a food/nutraceutical product.
If this approval is forthcoming Micrex will then purchase the product from ReGen and begin a period of test marketing. If this test marketing is agreed to be successful by both parties Micrex will then be made ReGen's exclusive distributor for Brazil.
Micrex is a young, rapidly growing Brazilian company focused on the distribution of nutraceutical products which it promotes via a team of highly trained representatives. Through its representatives and network of sub-distributors Micrex distributes quality natural products to selected pharmacies and natural product stores in Brazil.
To date ColostrininTM is marketed as a nutritional supplement to 'support healthy brain aging and cognition in humans' in the US, Canada, Australia, Poland, Cyprus, UK, Turkey and India.
LG Life Sciences, Ltd ('LGLS') has also been appointed as the exclusive distributor of ColostrininTM in South Korea subject to import and regulatory approval being obtained. MBM Partners have been appointed as the exclusive distributor of ColostrininTM in the Middle East and North West Africa. ReGen are currently seeking licensees in other regions of the world.
###