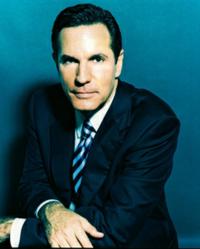 (PRWEB) May 22, 2011
On Friday, May 13, 2011, Federal Judge Ursula Ungaro awarded $2,998,155.70 to a Carnival cruise ship passenger who was injured in a slip and fall accident. The case is styled: Denise Kaba, plaintiff v. Carnival Corporation, defendant; United States District Court Southern District of Florida Case No. 10-21627-CIV-UNGARO.
Plaintiff's attorneys:
John H. (Jack) Hickey, Esq. and David C. Appleby, Esq.
Hickey Law Firm, P.A.
Defendant's attorneys:
Thomas Scott, Esq. and Armando Rubio, Esq.
Cole, Scott & Kissane, P.A.
The accident was caused by the cruise line which had installed on the pool deck of its ship a resin surface. This surface was hard and slippery as ice. Carnival had known about numerous prior accidents on this same flooring surface on this and other ships. After discovery into this surface establishing these facts, the cruise line admitted liability.
The Plaintiff, Denise Kaba, slipped and fell on this pool deck surface on the Carnival Pride on August 22, 2009. As a result of the fall, Mrs. Kaba suffered a fractured patella and underwent six surgeries. Mrs. Kaba will need one to two total knee replacements in the future.
The trial to determine damages started on May 9, 2011. Final Judgment was entered on Friday, May 13, 2011. The breakdown of the award is as follows:
Loss of earning capacity from the date of trial: $ 170,483.00
Past medical expenses: $ 221,910.55
Future medical expenses: $ 373,564.00
Past non-economic damages (pain and suffering, loss of enjoyment of life, mental anguish, scarring, disfigurement, and disability): $ 200,000.00
Future non-economic damages: $1,960,000.00
Pre-judgment interest: $ 72,198.15
TOTAL: $2,998,155.70
John H. (Jack) Hickey is a Miami native and practices all over Florida. He is Board Certified as a Civil Trial Lawyer by The Florida Bar and by the National Board of Trial Advocacy. Jack is Chair of the Admiralty Section of the American Association for Justice, Past Chair of the Admiralty Law Section of The Florida Bar, a member of the Board of Governors of The Florida Bar, and Past President of the Dade County (Miami) Bar Association. He is a graduate of Florida State University (magna cum laude, Phi Beta Kappa) and of Duke Law School. This year alone, Hickey was named by his peers to the "Legal Elite" in the area of personal injury by Florida Trend magazine; as a "Super Lawyer" by Superlawyer.com; and as a "Top Lawyer" in the areas of personal injury and maritime by the South Florida Legal Guide. For the first half of his career, Hickey was a defense lawyer for insurance companies and cruise lines. For the past 14 years, he has been on the other side, representing people in personal injury and wrongful death cases. He has won many multi-million dollar jury verdicts.
# # #