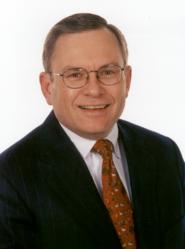 "These initial local experiments will teach us how to make ASQ's future come alive in the present," said Jim Rooney, ASQ 2012 Chair
Milwaukee, Wis. (PRWEB) May 20, 2011
ASQ announced the following slate of officers for the 2012 term, which includes newly created titles as part of ASQ's governance improvements plan:

Past Chair – E. David Spong, Boeing Company (retired), Rancho Palos Verdes, Calif.
Chair – James J. Rooney, ABSG Consulting, Knoxville, Tenn.
Chair-Elect – John Timmerman, Marriott International Inc., Sterling, Va.
Treasurer – William B. (Bo) McBee, Hewlett-Packard Company, Houston, Texas
Newly Elected Board Member – Joanne D. Mayo, Nortel, Cary, N.C.
Newly Elected Board Member – Kathleen Goonan, Mongan Institute for Health Policy, Boylston, Mass.
The results were announced at ASQ's Annual Business Meeting, held in conjunction with the World Conference on Quality and Improvement, May 15, in Pittsburgh, Pa. Current ASQ President David Spong will become past chair effective July 1, 2011, and James R. Rooney, who is currently chair-elect, will move into the chair position.
Due to ASQ's fiscal year change to a calendar fiscal year, the new officers will serve an 18-month term, July 1, 2011 – December 31, 2012.
ASQ Governance Improvements – New Executive Council
During his term, ASQ's 2010-11 chair, David Spong, focused on driving ASQ to a simpler, more effective governance model, resulting in renaming the Office of the President, among other actions. The model works to define the responsibility, accountability, and authority of the executive director, the president, the chairman, the Office of the President, the board and the Office of the President structure, job titles and job descriptions. On May 15, 2011, the ASQ membership approved changes to the current body of governance. Effective immediately, the new titles are:
The Office of the President becomes the Executive Council.
The president-elect becomes chair-elect.
President becomes chair.
When the president fulfills his term, he then becomes past chair.
Executive director becomes chief executive officer (effective November 2010).
James Rooney's Vision
One of Jim Rooney's focal points during his term as ASQ chair will be to build upon the new governance model successes championed by 2010-11 Chair David Spong.
"David Spong has led a very successful initiative on ASQ governance during the past year," said Rooney, during his official inaugural address at ASQ's Annual Business Meeting. "One outgrowth of that initiative is a project called Enhancing Member Value in the 21st Century. The focus of this project is innovation in sections and divisions. The project has launched with great enthusiasm. My pledge to you is that we will see the innovations through to completion. These initial local experiments will teach us how to make ASQ's future come alive in the present."
James J. Rooney has more than 30 years of quality management experience. For more than 10 years, Rooney has been the director of the Department of Energy Programs and the director of Quality Management and Lean Six Sigma Services at ABSG Consulting. His areas of expertise include process safety, risk management, quality, auditing and risk assessment. Rooney has been a member of ASQ for more than 25 years and is an ASQ Fellow. As well as serving on the board of directors, he is the recertification chair for the Knoxville, Tenn., section.
About ASQ
ASQ is a global community of people dedicated to quality who share the ideas and tools that make our world work better. With millions of individual and organizational members of the community in 150 countries, ASQ has the reputation and reach to bring together the diverse quality champions who are transforming the world's corporations, organizations and communities to meet tomorrow's critical challenges. ASQ is headquartered in Milwaukee, Wis., with national service centers in China, India and Mexico. Learn more about ASQ's members, mission, technologies and training at http://www.asq.org.
# # #