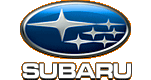 Lawrence, Kansas (PRWEB) May 22, 2011
The professionals at Briggs Subaru - the premiere Subaru dealer in Lawrence, Kansas - know that Mother Nature is not cooperative all the time. They also know that Subaru builds vehicles that are made to withstand as much of Mother Nature as they can.
Leave it to a company like Subaru to poke a little fun at the idea of Mother Nature going on a rampage. A new ad campaign - "The World's Worst Weatherman" - is set to be a funny look at how Subaru vehicles stand up to the weather - all types of weather.
"Our newest campaign puts a comedic spin on the way we all plan our activities based on the weather," said Alan Bethke, director of marketing communication for Subaru of America, Inc.
"The World's Worst Weatherman campaign brings the unpredictability of weather to viewers in a fun and amusing way – and most importantly, touts the value of Subaru Symmetrical All-Wheel Drive. In other words, the weather really doesn't matter if you drive a Subaru."
Subaru has produced two videos that consumers can watch - so far. Depending on the success of the campaign, we may see more of it in the future. And when it comes to laughing, this is something that people enjoy.
And when it comes to funny, Subaru has a good history of having a light-hearted look at the world that invokes laughter. The trick is doing this while protecting the brand's image as a hardy, off-road car company that also does well in urban environments.
From safety to gas mileage to power and off-road capabilities, the new 2011 Subaru models are quite impressive in many aspects. As the new Worst Weatherman ad campaign hits televisions around the country, it will be interesting to see if there is an effect on Subaru sales.
Consumers who are interested in seeing a new Subaru up close and personal - in any type of weather situation - are urged to stop in at Briggs Subaru - the premiere Subaru dealer in Lawrence, Kansas and surrounding areas. Their sales professionals are standing by to answer questions. If asked what the weather is going to be, they may not answer.
# # #