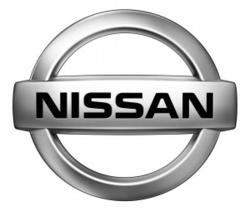 Manhattan, Kansas (PRWEB) May 22, 2011
When there is a disaster anywhere in the United States, it is well known that the whole country comes together as one to handle whatever Mother Nature throws at us. The professionals at Briggs Nissan - the premiere Nissan dealer in Manhattan, Kansas, and the surrounding area - think that this latest move by Nissan is typical for this car company that actually cares about more than just selling cars.
Eligible individuals will have access to offers that are normally reserved for Nissan employees or their immediate family members. On May 2, Nissan announced they were committing $115,000 to the American Red Cross to help provide food, clothing and shelter for victims of the catastrophic storms.
"Because of Nissan's strong presence in the southeastern U.S., we've seen up-close the impact of recent devastating weather, which has left many area residents without personal transportation," said Brian Carolin, senior vice president, sales and marketing, NNA.
"We want to do our part to assist our neighbors, and are offering employee pricing to disaster victims as one way to help them return to normal."
This is a great move by a car company that has been making strides in recent years, quickly becoming America's favorite brand of car. Eligible individuals will also be offered delayed financing through Nissan Motor Acceptance Corp's Payment Delay Plan which allows disaster victims to focus on recovery without the added burden of a vehicle payment.
Over the years, Nissan has become well known for helping others in need, and this is just another in a long list of things they have done for the people they serve. It is a very good sign when a car company spends so much money without getting anything in return - especially since they are still trying to rebound from the last couple years.
Local citizens who want to experience the Nissan difference for themselves are encouraged to drop by Briggs Nissan - the leading Nissan dealer in Manhattan, Kansas, and surrounding areas. They have a professional sales team standing by to answer any questions people may have about the new 2011 Nissan models or the future of Nissan as a company in America.
# # #