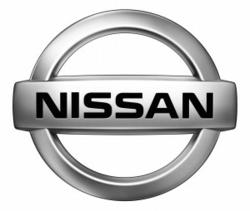 Lawrence, KS (PRWEB) May 22, 2011
While recent Nissan Racing action at the Sachsenring circuit may seem like it's a million miles away, the sales team at Briggs Nissan Lawrence - the leading Lawrence, Kansas Nissan dealership - are closely following how well the team is doing.
When it comes to Nissan Racing, it's important to Briggs Nissan Lawrence, because they know that any improvements that are learned about at the track are eventually going to be passed on to production model cars.
And while the current Nissan line-up for 2011 is quite spectacular, there is always room for improvement. From power to fuel economy to handling on the road in all kinds of conditions, Nissan is continually striving to make their cars and trucks better and the Nissan Racing team helps with this indirectly.
Speaking afterwards, Warren Hughes a driver, commented: "I'm very happy. Over the course of the weekend, considering how GT-R unfriendly Sachsenring is, we probably got the absolute best result we could have done, short of the top three cars in front of us failing.
"It's probably fair to say that the car wasn't as strong today as yesterday, as the track conditions were a bit different – slightly cooler. The sweet spot of a car is so small that tiny factors like that can make a difference, and as such we lost a little bit of performance. Overall though, I'm delighted with my personal performance as well as that of the team, and once again it feels great to be the top ranked Nissan car, because everyone knows the calibre of our drivers."
Observations like this are extremely helpful when Nissan is working on making their production models better. For those who have any doubts that Nissan production car sales are performing better than the Nissan Racing Team, all they have to do is stop by a local dealer like Briggs Nissan Lawrence.
When it comes to the new 2011 Nissan models, there are a lot of choices available. From raw power to cool styling to great fuel economy, there is a Nissan for everyone. And most of them have gained something from Nissan Racing Team at one point or another.
Anyone who wants to see Nissan knowledge in action should stop in at Briggs Nissan Lawrence - the leading Lawrence, Kansas Nissan dealership. Their sales team is standing by to answer any questions from consumers who want to know more about Nissan.
###