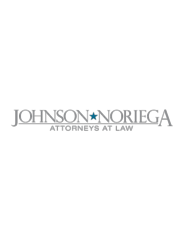 Johnson Noriega, PLLC aims to combine top notch legal work as well as premier client service.
Dallas, Texas (PRWEB) May 23, 2011
Attorneys Jose Noriega and Chris Johnson have teamed up to form Johnson Noriega, PLLC, a law firm dedicated to helping criminal defendants and personal injury victims. The law firm's website can be found at http://www.johnsonnoriegalaw.com.
Attorneys Jose Noriega and Chris Johnson of Dallas, Texas, recently formed Johnson Noriega, PLLC. Johnson Noriega is a law firm based in Dallas, which serves the Greater Dallas area, including Dallas County, Tarrant County, Denton County, Rockwall County, and Collin County, among others. The two attorneys at Johnson Noriega have helped numerous individuals with their criminal issues and with injuries sustained as a result of someone's negligence. "We started this law firm because we thought we could provide the best criminal defense in Dallas as well as top notch personal injury assistance. And, we can do that while treating our clients with the compassion and courtesy that they deserve," says attorney Chris Johnson. To this end, they formed Johnson Noriega, PLLC, and they have been doing exactly that. With a fully bilingual staff (English and Spanish), Johnson Noriega is able to help a wide array of people in both the criminal justice and civil justice legal systems.
After visiting the firm's website at http://www.johnsonnoriegalaw.com, it is easy to see what drives these young, aggressive, attorneys. They have a strong desire to help their clients through extremely difficult times, and it is easy to see that they pride themselves on providing excellent client service while offering the best legal work possible to personal injury victims as well as criminal defendants. These young attorneys are well versed at trial. But, they are also extremely diligent in negotiating settlements or pleas bargains before trial. In criminal cases, Johnson Noriega's attorneys have handled matters ranging from Class C Misdemeanors all the way up to First Degree Felonies. Johnson Noriega's two fast-rising attorneys have significant experience in both criminal law and in personal injury law. And now they put that experience to work for their clients at Johnson Noriega, PLLC.
Jose Noriega and Chris Johnson are extremely excited about their new firm, Johnson Noriega, PLLC. Through their new venture, these attorneys plan to offer top notch legal service to the citizens of Dallas County and surrounding counties as well as providing premier client service. For more information on Johnson Noriega, PLLC, contact Chris Johnson or Jose Noriega at (214) 942-9100 or at their website, http://www.johnsonnoriegalaw.com.
# # #