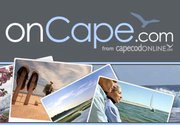 The re-launch of onCape.com is an exciting new venture that will boost our position in the destination marketplace.
Hyannis, Ma (PRWEB) May 21, 2011
Cape Cod Media Group relaunched its destination website, onCape.com, Friday. The new website features a more user-friendly interface and improved listings for lodging, dining, activities and entertainment, including user reviews and deals of the week.
"The re-launch of onCape.com is an exciting new venture that will boost our position in the destination marketplace," said Peter Meyer, publisher and president of Cape Cod Media Group. "It will help people plan their trip to the Cape and enjoy it to the fullest while here. In fact, those fortunate enough to live year-round on Cape Cod will discover that onCape.com is a wonderful resource to help them fully enjoy all there is to do on Cape Cod as well."
An extensive beach guide that includes descriptions, photos, videos and lists of amenities for each of more than 140 Cape Cod beaches, as well as a number of webcams positioned across the peninsula adds depth to the information available on onCape.com.
The previous version of onCape.com launched in 2008 as a destination guide to Cape Cod. It focused on articles, reviews and features about the region, its food and its attractions. Listings were included but they played a supporting role on the website.
Research over the past year, however, suggested that people are looking for something slightly different, Brennan said. With listings front and center, users can more easily access the information they seek. Then, if they desire more information about the region, there are links to articles, features and reviews. In the coming weeks video will be an added source of information on the site. The content is free to all users.
"We wanted to give a more user-friendly, get-right-to-the-information format," said Anne Brennan, assistant managing editor for digital media at the Cape Cod Media Group, which operates onCape.com as well as the Cape Cod Times.
At the same time, three categories of paid listings — lodging, dining and activities — will generate more revenue for the media group.
The relaunched site joins other digital initiatives, including an iPad app that displays a daily gallery of Cape Cod Times photos and a smartphone shortcut that links users directly to the newspaper's home page.
The shift in strategy for onCape.com was a response to changing dynamics in the travel industry, Brennan said. More and more people use the Internet to plan their vacations.
The site was a project of the Cape Cod Media Group, but could serve as a model for other newspapers also owned by the Dow Jones Local Media Group, she said. "We'd really like to grow online and we're looking for ways to do that at all our newspapers," she said.
ABOUT DOW JONES LOCAL MEDIA GROUP
Dow Jones Local Media Group (http://www.dowjoneslmg.com), operates eight community media groups around the country – including the Cape Cod Media Group – that collectively are comprised of 8 daily and 15 weekly newspapers, several lifestyle magazines and other niche publications, and a multitude of affiliated Web sites in seven states.
ABOUT DOW JONES & COMPANY
Dow Jones & Company (http://www.dowjones.com) is a News Corporation company (http://www.newscorp.com) and a leading provider of global news and business information. Its principal products include The Wall Street Journal, Dow Jones Newswires, Dow Jones Factiva, Barron's and MarketWatch. Dow Jones also provides news content to television and radio stations.
###