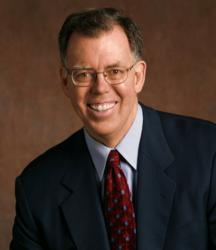 The unique ability of the new Zone foods to suppress hunger as well as reduce insulin response makes them the fastest way for a person to experience the hormonal benefits of the Zone Diet.
New York, NY (PRWEB) May 23, 2011
Dr. Barry Sears, creator of the Zone diet, said he is proud that the Zone diet and the ZoneFast Weight-Loss Program were reviewed in Consumer Reports magazine's "Best Diets" feature article that highlighted the top diet plans for consumers and called Zone meals "anti-inflammatory."
Consumer Reports rated the Zone Diet and the ZoneFast Weight-Loss Program nutritional content as "very good," noting that the fat and protein content of calories in the Zone diet is "excellent."
The Zone diet, created Dr. Sears, bestselling author of "The Zone" and an expert on anti-inflammatory nutrition, was the only diet called "anti-inflammatory" in the Consumer Reports' article.
The magazine described the Zone as, "Insulin-suppressing 'anti-inflammatory' meals and snacks with a ratio of 30% lean protein, 30% fat (monounsaturated from olive oil and nuts), and 40% low-glycemic carbs (mainly fruits and vegetables), plus nutritional supplements," mentioning Zone-branded pastas, snacks, and baked goods.
Dr. Sears said, "The anti-inflammatory Zone diet is designed to reduce the driving force of America's obesity crisis, which is increased cellular inflammation."
The Zone diet was one of just seven diet plans reviewed in the June 2011 issue of the world-acclaimed magazine, which wrote only about top diets, while scores of other diets did not get reviewed in coverage.
Consumer Reports noted that people may register free at ZoneDiet.com for menus and recipes.
The feature also noted consumers may buy Zone food for access to telephone support by Zone Coaches expert in the Zone diet and assisting ZoneFast Weight-Loss program customers to attain their weight loss goals.
The magazine wrote that the Zone diet was among six of seven diets that were "subjected to the ultimate test: A clinical trial good enough to be published in a reputable medical journal. That means we don't have to guess how well they work. We know."
In the Consumer Reports magazine's grading system of "Best Diets," the Zone diet along with Jenny Craig, Slim Fast and Weight Watchers scored above 50, while the Atkins diet and Ornish diet were below 50 and Nutrisystem was not rated.
Zone food products are available online at ZoneDiet.com and include bagels, rolls, cookies, chips and pizza among other foods made using a new patented baking technology that makes possible the manufacturing of food that adheres to the Zone criteria of one gram of fat for every two grams of protein and three grams of carbohydrate. These anti-inflammatory products make it easy to begin to access the Zone diet and can be viewed as a transition to making the classic Zone meals described in many of Dr. Sears' books.
"The unique ability of the new Zone foods to suppress hunger as well as reduce insulin response makes them the fastest way for a person to experience the hormonal benefits of the Zone diet," Dr. Sears said.
Consumer Reports is published by Consumers Union, an expert, independent, nonprofit organization that says its mission is to work for a fair, just, and safe marketplace for all consumers and to empower consumers to protect themselves. Its product-testing and consumer-service magazine independently tests various products available on the marketplace, accepting no free test samples, and reporting findings. Its National Testing and Research Center, located in New York State, is the largest nonprofit educational and consumer product-testing center in the world.
Dr. Barry Sears is founder of Zone Labs, based in Marblehead, MA, a lifestyle company marketing Zone food and nutritional products. Dr. Sears is a recognized research scientist, expert on obesity and a leading authority in anti-inflammatory nutrition. He is the creator of the anti-inflammatory Zone diet and the author of 12 books, including the New York Times' #1 bestseller "The Zone." His books have sold more than five million copies and have been translated into 22 languages. Media contact is Brian Dobson at DobsonPR.com or bd (at) dobsonpr (dot) com.
# # #