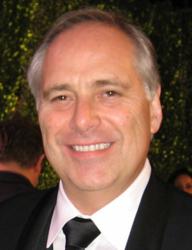 Mike's sound engineering brought films like Star Wars, TRON, and The Excorcist to life, in collaboration with most of Hollywood's elite directors.
Hollywood, CA (PRWEB) May 25, 2011
Hollywood development house Moving Pictures Media Group announced the addition of three-time Oscar winner Michael Minkler as a partner and producer, with the expansion of MPMG's schedule to eight new feature films set for 2012 theatrical release. 'We look forward to Mike working with us as an integral part of our team, and increasing our presence in the Hollywood film industry – and beyond," said MPMG Producer Jean-Luc Martin.
In his 40-year film and television career, Mike's sound engineering brought films like Star Wars, TRON, and The Excorcist to life, in collaboration with most of Hollywood's elite directors. Mike received Academy Awards for Blackhawk Down, Chicago, and Dreamgirls, and a Career Achievement Award from the Cinema Audio Society, in recognition of his work spanning more than 200 Films. "This is very exciting me for me," states Minkler, "MPMG has a formula for success I believe in."
The latest addition to MPMG's development slate is Junior Crew, a new science fiction epic adventure. Created by writer / director A.J. Wedding, a routine museum field trip by four tenacious teens goes awry, thrusting them into a secret, galactic war over Earth's artifacts and the powers they possess. "Growing up, I was a huge fan of Goonies and The Last Starfighter, and wanted to capture the same magic in Junior Crew," states Wedding, whose film trailer just debuted on the AOF (Action On Film) Channel and NBC Late Night Los Angeles.
"Much like the empire envisioned by George Lucas," adds MPMG Producer Ed Kramer, "A.J. developed his world with an adventure-rich storyline, crafted from the start for coinciding games, books, merchandising and sequels." Junior Crew is being developed as one of the first MPMG releases filmed in digital 3D.
From the "Life Imitating Art" department, as Ray Ellingsen's apocalyptic zombie feature film 100 Days of Death entered production, America's CDC (Centers for Disease Control) launched is own Preparedness 101: Zombie Apocalypse on their Public Health Matters Blog, to answer the age-old question "How do I prepare for a zombie apocalypse?" Comments Ellingsen: "The CDC raises great questions, but you'll have to wait 'till next summer and see the film to get all the
answers!"
To receive current info on Moving Pictures Media Group projects, press "Like" on their Facebook Fan Page page or contact JL(at)MovingPicturesMG(dot)com. For information on acquiring literary, publication or interactive game rights for Junior Crew or 100 Days of Death, contact MMRights(at)MovingPicturesMG(dot)com or call (310) 492-5540.
A limited number of investment opportunities in Moving Pictures Media Group and its films remain available for qualified investors; for more information, please contact MPMG Producer Ray Ellingsen at RE(at)MovingPicturesMG(dot)com or call (818) 487-7291.
###