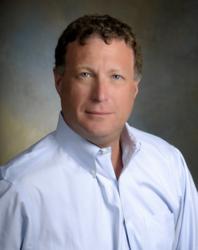 Dr. Ben-Menachem's expertise includes diseases of the pancreas and bile ducts, precancerous and cancerous conditions of the digestive tract.
Berkeley Heights, NJ (PRWEB) May 23, 2011
Tamir Ben-Menachem, M.D., interventional gastroenterologist, has recently joined Summit Medical Group.
Dr. Ben-Menachem earned both his B.M.Sc. and his Doctor of Medicine at Ben-Gurion University of the Negev, Be'er Sheva, Israel. He earned his Master of Science in Clinical Research Design and Statistical Analysis at University of Michigan School of Public Health, Ann Arbor, Mich. He completed an internship with St. Joseph Mercy Hospital, also in Ann Arbor. At Henry Ford Hospital in Detroit, Dr. Ben-Menachem was a resident and Chief Resident in internal medicine, and completed a fellowship in gastroenterology.
In addition to his position at Summit Medical Group, he is Chief of the Therapeutic Endoscopy Program and Associate Professor of Medicine at the University of Medicine and Dentistry of New Jersey-Robert Wood Johnson Medical School in New Brunswick. Dr. Ben-Menachem was previously Director of Gastrointestinal Endoscopy at Robert Wood Johnson University Hospital. He is board certified in internal medicine and gastroenterology. He has privileges at Overlook Hospital in Summit, New Jersey.
Dr. Ben-Menachem is the coauthor of articles and book chapters concerning gastrointestinal endoscopy. His articles are published in prestigious, peer-reviewed scientific journals such as Annals of Internal Medicine, American Journal of Gastroenterology, and Critical Care Medicine. A gifted speaker, he has delivered more than 50 local, regional, and national invited presentations in his field. He is a member of the American College of Physicians, American College of Gastroenterology, American Endosonography Club, American Gastroenterological Association, American Society of Gastrointestinal Endoscopy, and Cochrane Group for Stress-related Gastric Hemoorhage.
Dr. Ben-Menachem is the recipient of more than 24 honors and awards, including the Henry Ford Health System Patient Satisfaction Award and Patient Choice Awards for 2009 and 2010. He has been listed multiple times in New Jersey Monthly's "Top Doctors," New York Magazine's "Top Doctors," "Top Doctors in the New York Metropolitan Area," and "Best Doctors in America."
Dr. Ben-Menachem's expertise includes diseases of the pancreas and bile ducts, precancerous and cancerous conditions of the digestive tract. He is one of few physicians in New Jersey with extensive experience in endoscopic ultrasound, endoscopic retrograde cholangiopancreatography, endoscopic removal of early digestive tract cancers, and endoscopic treatment of Barrett's esophagus. He joins his colleagues in gastroenterology, Drs. Barrison, Belladonna, and Gillin at Summit Medical Group's 1 Diamond Hill Road campus.
ABOUT SUMMIT MEDICAL GROUP
Providing exceptional primary and specialty care since 1929, Summit Medical Group has pioneered information technology advances with its electronic health records and electronic prescribing program. With more than 225 highly qualified healthcare providers, it serves as a unique model of healthcare in New Jersey. Through its nationally recognized award-winning customer service program, Summit Medical Group treats more than 55,000 patients per month at its Berkeley Heights campus and area satellites in Bayonne, Berkeley Heights, Millburn, Shorts Hills, Summit, Warren, and Westfield. NJBiz magazine named Summit Medical Group one of the Fifty Fastest Growing Companies in New Jersey. Summit Medical Group is a member of the American Medical Group Association For more information, visit http://www.summitmedicalgroup.com.
###