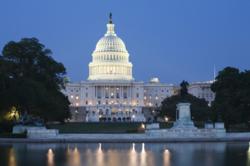 Washington, DC (PRWEB) May 20, 2011
Iuvo now specializes in Deltek material consulting, training, and staff augmentation for Costpoint ®, GCS Premier ®, and other government contractor manufacturing systems.
Iuvo provides full implementation support, focused training (onsite and remote), software upgrade and new functionality assistance, integrating with outside systems, requirements for MMAS (material management accounting systems), productivity assessments, and business case reviews.
Iuvo prides itself as an independent service provider that works for the benefit of the client. The company is able to provide a cost effective alternative to Deltek to implement project based applications.
Iuvo now supports the following Deltek functionality:

Master Production Scheduling
Procurement Planning
Purchasing
Inventory
Bills of Material
Engineering Change Notices
Sales Order Entry
Production Control
Material Requirements Planning
Product Definition
Material Estimating
Iuvo's seasoned functional and technical experts have years of Deltek and related GovCon experience, delivering world class solutions in a simple, straight-forward approach. This level of expertise, coupled with competitive rates, allows its clients to optimize their software investments.
Find out why over 100 organizations since 2008 have worked with Iuvo to help support their businesses.
Contact Ed Muldrow at 703-636-1488 ext. 102 or visit us at http://www.iuvosystems.com
our experience - your advantage ™
# # #