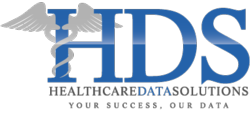 HDS' Clients and partners are turning to Healthcare Data Solutions for Compliance and Prescriber Validation Data and Consulting
Foothill Ranch, CA (PRWEB) May 26, 2011
Healthcare Data Solutions(HDS) has announced that Kevin W. McCabe has joined the company as Vice President, Pharmaceutical Services. Mr. McCabe will head up HDS' compliance-related solutions for pharmaceutical companies, including Prescriber Validation and Tracking Aggregate Spend.
Mr. McCabe has over 25 years of compliance and investigative experience. Prior to joining HDS, he was the Associate Director, Strategic Planning, for Pfizer (formerly Wyeth) Global Security. However, he spent most of his pharmaceutical career as a member of Wyeth's PDMA (Prescription Drug Marketing Act) Compliance Section, where he was responsible for insuring Wyeth's compliance with federal regulations concerning the distribution of pharmaceutical samples to healthcare practitioners. He is a former member of the Board of Directors of the PDMA Alliance Inc., an industry group dedicated to the improving the understanding of the PDMA, and spent much of his earlier career directing and conducting fraud investigations for the State of New Jersey as well as for private companies.
"HDS' Clients and partners are turning to Healthcare Data Solutions for Compliance and Prescriber Validation Data and Consulting," said Tim Slevin, CEO of HDS. "Kevin's extensive Pharma, Compliance and Audit experience will support our Client's needs for innovative data solutions and guidance."
Mr. McCabe will be based near Philadelphia, PA. He is a graduate of James Madison University and Monmouth University, and resides in Schwenksville, PA.
About Healthcare Data Solutions
Healthcare Data Solutions is an original source data compilation company focused on building and distributing Physician, Pharmacy, Dentist, Nurse and Hospital databases. HDS provides healthcare data, physician validation programs, data processing, web services and new customer acquisition programs for leading healthcare firms. With over 2 million healthcare provider profiles and 1 million healthcare provider emails, HDS is the fastest growing healthcare data services company in the United States. For more information, visit HealthcareDataSolutions.com.
###