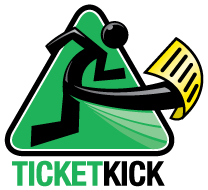 Believe it or not, most cities are not in full compliance with every aspect of the law regarding red light camera systems
San Diego, CA (PRWEB) May 26, 2011
Senate Bill 29, introduced in December 2010 by Sen. Joe Simitian (D-Palo Alto) was passed on a bi-partisan unanimous vote of 36-0 in the State Senate according to a recent press release by Senator Simitian's office. SB 29 would protect the rights of Californians cited by traffic enforcement cameras (red light cameras). It would require that cities using red light cameras establish policies and procedures to better ensure that citations are properly and appropriately issued, and that motorists can effectively challenge incorrectly administered tickets.
Research performed statewide by TicketKick, a California based legal company, shows that hundreds of thousands of red light camera tickets are issued each year in 75 cities across California, resulting in a very controversial multi-million dollar government profit source. Their statistics show that only about 1% of people who receive a red light camera citation attempt to fight it in court. The average fine for a red light camera ticket in California is $480. Why do so many people hand over these huge fines to the court and give in to this questionable money making government system?
Greg Muender, Owner and President of TicketKick, gives his on this statistic: "Most people think that since they were caught on camera and video, they're automatically guilty, and there's no way out of their ticket. That is so far from the truth," he said. "Believe it or not, most cities are not in full compliance with every aspect of the law regarding red light camera systems. If SB 29 is signed into law, it will add to the requirements set out to install, operate, and maintain red light camera systems in California, and will give us at TicketKick more opportunity to build defenses around the intersections which are not in full compliance with these new laws."
According to the fact sheet of this bill, SB 29 would make it harder for the issuing agency to identify the correct driver of the vehicle cited in the photos captured by the photo enforcement system. Existing law approves of the issuing agency to send out "snitch" tickets, which are mailed to the person listed on the vehicle's registration, which asks for the correct driver to be identified so that a real ticket may be issued and filed with the court. SB 29 would require that any such "snitch" tickets be on a form approved by the Judicial Council, following consultation with the traffic and transportation committee of the California Peace Officers' Association. It would require that such notices contain the contact information of the issuing agency and the information of the manufacturer or supplier of the red light camera system. It would also require that this notice clearly state that the registered owner of the vehicle is not required to provide information on who was driving the vehicle in the photos, and that failure to provide the information would not result in additional responsibility or liability associated with the alleged violation.
Of course, with any new law, there will be those who object. Opponents of SB 29 argue that hundreds of millions of dollars would be lost in government ticketing revenue, since this bill would prohibit the government in considering revenue generation when proposing to install a new red light camera system, beyond recovering its actual costs of operating the system. Red light camera systems are said to be installed with the purpose of reducing the number of accidents at intersections in which they are installed. Some studies show that in certain intersections the number of accidents have been reduced, and other studies show that in other intersections, the number of accidents was unchanged or increased.
SB 29 is designed to allow the continued use of red light cameras to enhance public safety while addressing the significant potential for misuse. The measure establishes ground rules for the operation of red light camera programs to address legitimate concerns about accuracy, privacy and due process. If signed, this bill would take affect by January 1, 2013 for red light camera systems installed as of January 1, 2012. More information about SB 29, including status updates and official announcements can be found at http://www.senatorsimitian.com/entry/sb_0029_red_light_cameras/
TicketKick is a registered Legal Document Assistant in California, providing self help services in traffic ticket defense, with a similar service model of companies such as LegalZoom and E*Trade. TicketKick works with attorneys in California in developing their defenses, which utilize many different arguments and tactics. TicketKick's goal is to help people get their traffic tickets dismissed, and although not every customer will win their case, TicketKick offers a refund of the defense fee for most violations if their customers are found guilty. TicketKick representatives can be reached at (800) 580-1902, at http://www.ticketkick.com, or at questions(at)ticketkick(dot)com.
###