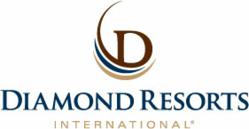 Las Vegas, NV (PRWEB) May 23, 2011
Chairman of the Board of the Corporation for Travel Promotion (CTP), Stephen J. Cloobeck, discussed the importance of travel promotion, marketing strategies and plans for efficient and effective expenditure of CTP resources during a live interview with Jane Wells on CNBC.
The CTP initiatives include implementing a world-class marketing and promotion program designed to attract more visitor spending to the U.S. in order to drive economic growth and create jobs. Intensive market research will allow for strategic international advertising placement and deliver a culturally sensitive message geared specifically for each region. The budget for CTP is comprised of funds from the private sector and fees from foreign tourism and will be allocated to appropriately represent all stakeholders, including all states and territories in the U.S.
According to Stephen J. Cloobeck, chairman and chief executive officer, Diamond Resorts International®, "We are the only country in the world that doesn't have a ministry of tourism or a marketing arm for our country and since 24% of our service exports are in tourism and travel, this is a simple way for us to create GDP and jobs."
Diamond Resorts International®, with global headquarters in Las Vegas, Nev., is one of the largest hospitality companies in the world with more than 190 branded and affiliated resorts in 28 countries with destinations throughout the continental United States and Hawaii, Canada, Mexico, the Caribbean, Europe, Asia, Australia and Africa. Offering simplicity, choice and comfort to more than 385,000 owners and members through the branded hospitality service of more than 5,500 team members worldwide, Diamond Resorts International® is dedicated to providing its guests with effortless and relaxing vacation experiences every time, for a lifetime.
Annually, nearly 1.4 million owners, members and guests enjoy the simplicity, choice and comfort Diamond Resorts International® offers through our branded hospitality experience.
###