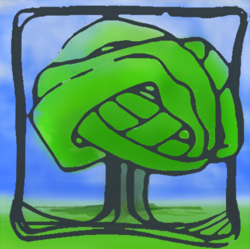 San Rafael, CA (PRWEB) May 24, 2011
Light Media of San Rafael, California, announces the release of their new iPhone application 'Tree Wisdom'.
The cards are suitable for the spiritually curious as well as for advanced meditators. This mobile application provides a wide variety of practical and inspirational guidance. Each card introduces a concept and then offers an in-depth, step by step guide to the principle and practices accompanying it. Together these cards cover a variety of meditation styles inspired by the ancient wisdom of the tree nature guides.
The practice of listening to nature guides in general and tree guidance in particular is an ancient and venerable tradition. From pre history, mankind has turned to these most connected and present of beings, asking for the secrets to their self contained independence, their gentle fluid neutrality and their timeless contentment. Different cultures have revered and focused on different species of tree, each with their own beliefs and interpretations about a tree's significance and its particular magic. Through hundreds of cultures and hundreds of revered tree species it is interesting to note how many similarities there are among the various interpretations of a given tree's mystic powers and lessons.
Then as now, the wisdom of trees can be used to help one communicate with nature guides, to cultivate a deeper and more aligned spiritual practice and so develop one's full spiritual potential. But the wisdom of trees is practical in an every day sense too, it can help one to overcome life's challenges, to see to the root of issues, with truth and clarity and to find appropriate and grounded responses to life's more triggering choices.
Ancient Tree Wisdom offers aligned guidance and inspiration from a reliable and nurturing source . Grounded in truth, tree wisdom delivers real world solutions with compassion and eloquence. The 52 cards in this app feature messages and meditations from 52 different species of tree. It also includes beautiful paintings of these magnificent beings.
The meditations were illustrated, written and recorded by Monique Shefer, Co-Founder of Light Media, who has over 12 years of experience teaching Yoga and various forms of meditation. She herself has over 30 years of personal meditation experience.
KEY FEATURES

Randomly select a card - directly from your guides to you
Get readings anywhere, anytime on your iPhone or iPod Touch
Flip cards over to hear a guided meditation for the selected card
Review the entire deck of cards in Browse mode
Other relevant iPhone applications from Light Media include:
'Meditation Source' Offering a variety of formal guided meditations for beginners and experienced meditators.
'Wyze Woods' an interactive spiritual adventure story for children and the young at heart. - Coming Soon.
# # #