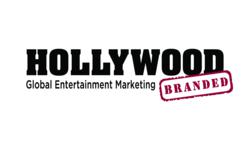 Los Angeles, CA (PRWEB) May 23, 2011
ABC's "Extreme Makeover: Home Edition" teamed up with Hollywood Branded Inc., the leader in global entertainment marketing, to host Nature's Own "Extreme Thank You Party" celebrating the cast, crew and staff of the hit show that have helped create, design, build, and make dreams come true for many deserving families. Guests included "Extreme Makeover: Home Edition" designers Jillian Harris, Tracy Hutson and Paige Hemmis, Zendaya Coleman ("Shake It Up"), Kathryn Joosten ("Desperate Housewives"), Sianoa Smit-McPhee ("Hung"), and more. The "Extreme Thank You" party took place May 21, 2011 at the Book Bindery in Culver City, CA. Brands including Nature's Own, Dearfoams®, Syneron, Gigaset, Passion Growers, Patron, iComfort and Poliform gave guests the opportunity to enjoy a night of pampering, gaming, food, and comfort.
Attendees, guests, and sponsors were given the opportunity to make donations to benefit Habitat for Humanity of Greater Los Angeles, a non-profit organization founded on the conviction that every man, woman and child should have a decent, safe and affordable place to live.
"We are honored to have created such an interactive event allowing brands to directly engage with and provide pampering, gaming and fun for the hard working individuals of "Extreme Makeover: Home Edition" and their guests", says Stacy Jones, President of Hollywood Branded Inc. "The cast and crew of the show have spent over 30,000 hours building nearly 200 homes for families in need and have touched the hearts of millions across the country. This evening was truly a special way of saying 'thank you' for making a difference."
WIREIMAGE PHOTOS:
http://wireimage.com/SearchResults.aspx?igi=501393&s=extreme makeover&sfld=C&vwmd=e
http://wireimage.com/SearchResults.aspx?igi=501719&s=extreme makeover&sfld=C&vwmd=e
GETTY IMAGES:
http://www.gettyimages.com/Search/Search.aspx?contractUrl=2&language=en-US&family=editorial&assetType=image&p=extreme+makeover#
Additional guests included: Aml Ameen ("Harry's Law"), Disney singer Alina, singer Bleona, Carla Ortiz (Esquire's 100 Sexiest Women in the World), Charlene Amoia ("How I Met Your Mother"), Chris Mann ("Glee"), Daniel Nguyen ("Tori & Dean's: Home Sweet Hollywood"), David Scharschmidt (Zombies From Outer Space), Dijon Talton ("Glee"), Dr. Yamma Brown, Eric Matheny ("Time of Your Life"), Geno Segers (Disney's "Pair of Kings"), Isabella Rae Thomas ("Brothers and Sisters"), John Marshall Jones ("The Troop," "Smart Guy"), Jessa Hinton (Playboy Playmate), Julianna Rose ("The Young & The Restless"), Keahu Kahuanui (MTV's "Teen Wolf"), Marisa Lauren ("Greek", "90210"), Rusty Joiner ("Melrose Place," Resident Evil), Saige Ryan Campbell (Believers), Stephen Kramer-Glickman ("Big Time Rush"), Tanya Chisolm ("Big Time Rush"), Travis Caldwell ("The Gates"), Valery Ortiz (ABC Family's "The Lounge", "Diary of a Single Mom"), Zachary Callison ("I'm In the Band"), and singer ZZ Ward.
Official Sponsors:
Nature's Own, America's best-selling soft variety bread brand was the presenting sponsor of the Extreme Thank You Party. Delicious selections of fresh breads were provided and on display throughout the venue. http://www.naturesownbread.com
Dearfoams, the celebrity favorite slipper and one of the world's most recognizable slipper brands, makes comfort their number one priority. Upon arrival, guests checked in their shoes, put on their slippers and relaxed with a mini-foot massage. As World Series of Poker (WSOP) Official Footwear Sponsor, the Dearfoams poker table allowed guests to win their best hand while in the comfort of their slippers. http://www.dearfoams.com
Gigaset Communications, one of the world's largest manufacturers of cordless telephones, provided high tech cordless phones with a SkinIt code allowing personal customization. http://www.gigaset.com
The iComfort Sleep System by Serta display allowed guests to kick up their feet and take a break on the best ergonomic mattress in the world. http://www.serta.com
Passion Growers, the grower of the finest, highest quality and most unique varieties of Columbian roses sold, provided roses that decorated the venue, Each departing guest received a rose to bring a bit of beauty home. http://www.passiongrowers.com
Patrón created custom drinks - Extreme Citrus, The Jackhammer and We Love EMHE - along with a construction themed photo shoot.
Poliform crafted a lounge displaying their versatile collection of sophisticated furniture allowing guests the opportunity to relax and eat. http://www.poliformusa.com
Sensible Portions created a healthy and great tasting snack station featuring Veggie Straws and Potato Straws.
Syneron, the global leader of innovative medical aesthetic treatments, hosted the Syneron Beauty Spa where guests had the opportunity to speak with Dr. Michael Nicolle and choose between the eMatrix or VelaShape II treatments. eMatrix treats fine lines and wrinkles, acne scars, and textural irregularities, while VelaShape II contours and shapes your body while reducing cellulite. http://www.sublativeskin.com or http://www.velashape.com
Supporting sponsors included:
Anheuser-Busch, Boston Market, By Hand Granola, Chipotle, Drink Give, Enjou Chocolates, Epson, Ex Drinks, Fresh Brothers Pizza, Hint Water, LaCroix Water, Menage A Trois Wines, NYX Cosmetics, Oriental Trading Company, Pinkberry, Snackikakes, Vanity Girl Hollywood and Vita Coco.
ABOUT HOLLYWOOD BRANDED INC.
Hollywood Branded Inc. is a full service entertainment marketing agency specializing in creating brand partnerships within Hollywood by aligning products and services with celebrities and entertainment properties to reach targeted consumers. Hollywood Branded Inc. creates proactive marketing engagements within the entertainment community with a focus on education highlighting marketing objectives versus market perception, while delivering a comprehensive ROI. http://www.hollywoodbranded.com
MEDIA INQUIRIES:
Tracy Galermo, Publicity
Hollywood Branded Inc.
310.606.2030 x 135
###