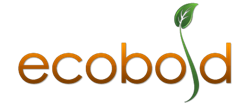 (PRWEB) May 24, 2011
Ecobold recently launched an online marketplace to help buyers and sellers of natural, non-toxic, organic and sustainable products get more exposure to customers looking for such products. It makes it simple for sellers and manufacturers to create their own store within Ecobold by easily uploading and marketing their items. "Sellers are busy making their products, creating and improving their lines and they don't have time to learn the ins and outs of online marketing or find great designers and web developers to create a site for them" Ecobold's founder, Steffany Boldrini says. Ecobold offers the latest SEO technology and provides further help to sellers with its "daily product reviews" where sellers can be featured on the site's front page with a video and must offer a 30-50% discount to its viewers.
In order to be able to sell at Ecobold, each product must meet a minimum criteria, which could be anywhere from: natural, organic, vegan, recycled, non-toxic, fair trade and/or biodegradeable. Buyers can also shop by what is important to them and their families by clicking on the tags they want to find products for.
Consumers are becoming more and more aware of what is inside the things they buy, and that could be anything from skincare lotion to mattresses. Research has shown that once they understand about and start buying such products, most won't go back to their old purchasing habits. With its daily video review, Ecobold not only educates consumers on what products could potentially have toxic ingredients or materials but it also helps them afford and try better products.
"We're here to help people that are making good things" Boldrini adds, and by living and breathing by their mission statement "To empower people, so they can make the best purchasing decisions for their families as well as the environment." Ecobold is here to change the way products are made – and bought.
The site currently offers over 1700 natural, organic, non-toxic products in several categories from over 70 certified sellers. Any merchant of such products can submit them for sale, Ecobold keeps a small 10% fee, which also includes the credit card transaction fee. Other comparable services take up to 30%.
For more information about Ecobold, please visit http://www.ecobold.com.
About Ecobold
Ecobold is a green marketplace that makes it easy to both buy and sell products that keep you, your family, and the earth healthy. Ecobold's mission is simple: to drive an increase in the consumption of safe products over non-safe ones. Headquartered in Mountain View, California, Ecobold was founded by Steffany Boldrini and is a graduate of the Silicon Valley Founder Institute and has been featured in The Huffington Post, Women Entrepreneur, The Next Web, Beta List and others.
# # #