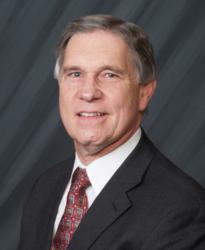 "I thoroughly enjoyed your course. The wealth of knowledge contained in its pages is phenomenal." - Job Shop Owner, Philadelphia PA
Anaheim, CA (PRWEB) May 27, 2011
Kushner Electroplating School, Anaheim CA - A portion of the famous, industry recognized Kushner Electroplating School training will be presented in a two-day program at three locations this Summer:
Bloomington, MN on May 24 & 25
Philadelphia, PA on June 14 & 15
Portland, OR on July 12 & 13
The training program will be presented by William Sepp, Program Director of the Kushner Electroplating School. The Kushner School has been training individuals in the science of electroplating for more than 60 years. The training materials and methods used by Kushner Electroplating School including - Electroplating Know How Basics are recognized as the best available in the electroplating industry. Mr. Sepp has more than 35 years of work experience in the plating industry, beginning the first few years in a plating job shop and captive plating shop for an electronics manufacturer, followed by 30 years with major suppliers of plating chemistry and electroplating equipment. Mr. Sepp is active in a number of industry standards organizations and has published numerous technical papers throughout his career.
All materials used in the training are taken from Electroplating Know How II training programs as well as Mr. Sepp's many years of consulting and training experience. Each participant receives a complete training manual and black and white copies of materials used in the program. The training manual is yours to use as reference material after completion of the training program.
The total enrollment fee for this two-day program is $975.00. (Group pricing is available)
For more information and registration details, go to http://www.platingschool.com or call 714-632-1374.
###