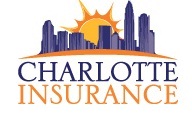 As a boater you should always consider your personal safety and the safety of others your number one priority.
Chalotte, NC (PRWEB) May 25, 2011
Charlotte Insurance a locally based North Carolina insurance agency, is continuously evolving and looking for ways in which they can better serve and better educate their Carolina community.
With the warmer weather on its way, and summer vacations just around the corner, it's time Carolina families begin to take into consideration any plans that may take place out on the water. Whether residents are looking forward to lazy days on their boats and catamarans or are anticipating a fun-filled day cruising along on a Jet Ski—it's critical that Carolina boaters plan ahead with the necessary insurance and safety precautions.
Here's what watercraft owners can do to avoid liability issues throughout these prime boating months:
Secure the necessary watercraft coverage.
There are two standard sections of a typical watercraft insurance policy—physical damage and liability. Most often physical damage coverage will provide protection against accidental loss or damage to the actual personal watercraft. The liability component may be the most critical; it covers your legal obligation to others in the event of an accident. Liability issues can stem from injury or loss of life to damages caused to someone else's property.
Make safety a top priority.
Boaters should always consider personal safety and the safety of others a number one priority. Follow these simple suggestions for trouble-free boating!
•Make life jackets a requirement; especially for any boaters under the age of 16 years old
•Always be aware of your surroundings; be on the lookout for nearby swimmers, other watercraft and any obstructions near the shoreline
•Do not operate your watercraft, or permit others to, under the influence of alcohol or other drugs
•Have a clear understanding of all safety features available on your watercraft; make use of any engine-stop accessories provided
Remain clear and steadfast about all necessary safety precautions and you should be on your way to a safe, healthy and happy boating season!
About Charlotte Insurance:
With 5 convenient locations across the state of North Carolina, Charlotte Insurance has evolved into an all-inclusive, client-focused North Carolina insurance agency—committed to offering superior North Carolina and South Carolina insurance strategies for residents all across the region; whether you are from Matthews, Huntersville, Mooresville or beyond! Since 1992, the team at Charlotte Insurance has been dedicated to changing the insurance industry for the better. A keen attention to detail and unwavering commitment to quality service has enabled the agency to build strong, close-knit relationships with its customers and overall community—relationships that thrive off of mutual understanding between agent and customer.
###