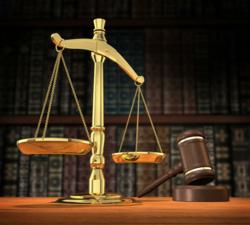 "At his best, man is the noblest of all animals; separated from law and justice he is the worst." Aristotle
Islandia, Garden City & New York City (PRWEB) May 25, 2011
The law firm of Kyle Norton, P.C. announces the launch of an improved website to provide a more valuable online legal resource to current and potential clients.
The site offers helpful information to remove some of the fear and uncertainty from the legal process, including basic information on Bankruptcy, Foreclosure, Estate Planning and Elder Law.
Website visitors learn how the experienced Foreclosure, Bankruptcy & Estate Planning Lawyers at the Law Offices of Kyle Norton, P.C. can assist them with their financial legal issues. The firm has developed a reputation for maintaining high ethical standards while aggressively representing clients throughout Long Island in Bankruptcy, Foreclosure and Estate Planning matters.
The Law Offices of Kyle Norton, P.C., has offices conveniently located in Nassau, Suffolk and NYC. We are a dedicated and experienced group of Long Island & New York City Bankruptcy, Foreclosure and Estate Planning Lawyers focused on helping clients who are burdened by mortgage and other debt and worried about how to move forward to a better quality of life. We are committed to helping individuals, families, and small businesses reduce or eliminate their money worries and take control of their own financial futures. Our senior Attorneys offer legal counsel primarily in the following areas:

Bankruptcy
Foreclosure
Estate Planning & Elder Law
Serving clients throughout Long Island and New York City the firm is dedicated to protecting the rights of individuals and businesses. The new website explains each practice area offered by the firm in greater detail. It also shares biographical information about the individual lawyer's backgrounds.
The lawyers at The Law Offices of Kyle Norton, PC have more than 40 years of combined experience. For more information about The Law Offices of Kyle Norton, contact one of our local offices in Islandia, Garden City or New York City on our 24 hour emergency legal hotline (800)-631-9747 or visit us at http://www.doyouknowagoodlawyer.com/.
###