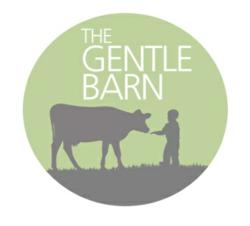 The Gentle Barn is proud to announce Post Insurance Services, Inc. as this year's tournament title sponsor.
Santa Clarita, CA (PRWEB) May 25, 2011
The Gentle Barn tees off for its Second Annual Golf Tournament on Friday, June 24, 2011 at Robinson Ranch Golf Course, the beautiful Valley Course in Santa Clarita.
The event kicks off with a photo op with special guests, Holy and Madonna, the rescued cows named and adopted by Ellen and Portia DeGeneres, followed by a shotgun start at 12:00 noon. A gourmet dinner and awards ceremony will follow with lots of amazing raffle prizes and auction items, allowing players to mingle with celebrities at this star studded event. The 18-hole course meanders through untouched stands of sage and chaparral, California Sycamore and Coastal Live Oaks. Big views and dramatic vistas await you at every turn and tee.
"The funds raised through the tournament will support The Gentle Barn's ongoing programs that benefit rescued animals and inner city, at-risk and special needs children," said Ellie Laks, Founder of The Gentle Barn. "In the future, we hope to open additional facilities across the country in order to provide more children with our unique healing program."
The Gentle Barn is proud to announce Post Insurance Services, Inc. as this year's tournament title sponsor. Post Insurance Services, Inc. is a full-service CA insurance agency whose mission has always been to give back to the community. Additional sponsors this year include nikegolf.com, Callaway, Roger Dunn Golf Shops and "The Ellen DeGeneres Show."
Register online before June 10, 2011 at the events page of http://www.gentlebarn.org or by calling (661) 252-2440. The Gentle Barn offers a variety of golf tournament sponsorship opportunities ranging from $100 tee-box signs for your business to $2,500 as a dinner sponsor. They also welcome raffle and auction item donations. All donations are tax deductible as defined by law.
About The Gentle Barn
The Gentle Barn Foundation is a non-profit organization that was founded in 1999 as a safe haven and place of recovery for abused animals and children. Its unique philosophy rehabilitates animals and connects their stories of survival and healing to the personal experiences of inner city, at-risk and special needs children and adults who have suffered physical, mental or emotional trauma. Unlike most therapy animals who are selected for their docile temperaments and raised for service from a young age, each of The Gentle Barn's 130 farm animals has a history of neglect, abandonment and other abuses that are personally relevant to at-risk children. By interacting with the animals and taking a hands-on role in their welfare, those who participate in programs at The Gentle Barn learn empathy, kindness, strength, trust, forgiveness and leadership. The variety of programs offered promotes lifelong healing for both the people and the animals. The Gentle Barn is run by founder Ellie Laks and her partner Jay Weiner, both of whom were healed and supported by animals as children. They live on the six-acre property with their three children. The Gentle Barn is open to the public Sundays from 10:00am until 2:00pm. More information is available at http://www.gentlebarn.org.
###