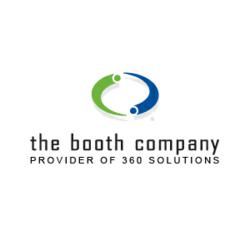 "We want to connect with visitors in a much more effective way than what is commonly seen on company websites."
Boulder, CO (PRWEB) May 24, 2011
The Booth Company (TBC), an international provider of leadership development surveys and survey hosting, announces the launch of its new website, at http://www.boothco.com.
The redesigned site, created by the TBC in-house design and marketing team, features a new look and feel as well as improved information architecture providing visitors with quick and easy access to essential information about TBC's products and services.
The website's home page focuses on three core areas of The Booth Company's products and services: off-the-shelf 360 surveys, custom 360 authoring, and survey hosting. A significant piece of the homepage real estate is also devoted to frequently updated blogs, columns, and social media outlets.
"One of the main goals of the redesign was to communicate what we do in a way that is more engaging for our visitors by asking questions, explaining our stance, as well as providing useful industry content rather than simply speaking at them with our marketing message," said Kurt Blazek, Design Director for TBC. "We want to connect with visitors in a much more effective way than what is commonly seen on company websites."
For more information about the products and services offered by The Booth Company, please contact Hank Curtis at (303) 865-3776.
About The Booth Company
The Booth Company, by way of its subsidiary, publishes and administers 360 feedback surveys based on the Task Cycle®, a validated theory of leadership and management roles. Its comprehensive set of surveys measure the fundamental skills of mission-critical organizational roles, including executives, first-line and middle managers. The survey results are compared to continuously updated industry and country norms. Since 1972, The Booth Company has distributed its surveys and feedback workshops internationally through corporate universities and an exclusive network of certified coaches.
For clients utilizing their own survey content, The Booth Company offers flexible survey hosting services, as well as statistical and psychometric consulting. It also provides advanced reporting opportunities, with a variety of aggregate reports ideal for group benchmarking and strategic planning purposes.
# # #