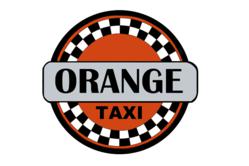 Our goal is to differentiate ourselves from the rest of the taxicab companies by delivering outstanding customer service from the reservation process, to the taxis, to the taxi driver
(PRWEB) May 25, 2011
RMA Worldwide Chauffeured Transportation is now opening a much needed taxicab operation in the county where it is headquartered. Recently Montgomery County, MD (just outside the District of Columbia) put out a proposal request to add to the county's taxicab fleet. Montgomery County has a population, according to the 2010 census, of 971,000. The increased need placed on the county's aging fleet was the impetus to issue more licenses. RMA went through an extremely involved application process which served to show fiscal and operational fitness.
RMA Worldwide has served the transportation industry for over twenty years with its fleet comprised of sedans, SUVs, limousine, vans and buses. RMA provides service not only in this county but anywhere one might travel in the world. Their fleet is now over 120 vehicles.
RMA proudly passed the county's scrutiny with flying colors and were issued 14 licenses from the Montgomery County Department of Transportation, Division of Transit Services. Hence, Orange Taxi was born. In two years the Orange Taxi performance will be reviewed and more licenses could possibly be issued. There are over 100 private individual license holders in the County that must affiliate with an approved company. "There are so many synergies at work here that the quality of work, mostly airport runs, will be so good that we can attract many of the private license holders to want to work with us" says RMA CEO Robert Alexander. "We are fortunate to provide chauffeured transportation services to some of the county's largest employers who use a great deal of taxi service" he added.
Additionally, we hope to attract many of the taxi operators from other companies by offering more fuel efficient vehicles. A huge portion of the taxi drivers everyday expense is gasoline. To those ends, Orange Taxi has purchased a mix of Toyota Scions and Prius'. The vehicles have been painted bright orange so they cannot be missed. The typical taxi is a gas guzzler like a Mercury Marquis or a Ford Crown Victoria. The drivers will see a 30-40% fuel savings immediately which translates into more money in their pocket at the end of the day.
"Our goal is to differentiate ourselves from the rest of the taxicab companies by delivering outstanding customer service from the reservation process, to the taxis, to the taxi driver" said Alexander. RMA Worldwide already has the infrastructure in place to run this business.
"We are looking to really grow this operation into the area's premier taxicab company by delivering what others are not, customer service" said Alexander.
###