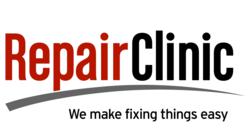 We take great pride in our company name and what it stands for. It's disheartening that a company would intentionally try to take advantage of our customers
Canton, MI (PRWEB) May 25, 2011
RepairClinic.com® was awarded ownership of the domain name "repairclinc.com" by the World Intellectual Property Organization in a legal case against Spoofy, Inc.
RepairClinic.com customers and potential customers who mistakenly omitted the last "i" when searching for "repairclinic.com" would be redirected to a website that listed sponsored links to competitors of RepairClinic.com, an illegal practice known as "typosquatting."
RepairClinic.com filed a complaint with WIPO, case #D2011-0167, asserting that the confusingly similar domain name had been registered and used in bad faith, that Spoofy's conduct was unethical, and that it would harm Repairclinic.com and its customers. "We take great pride in our company name and what it stands for. It's disheartening that a company would intentionally try to take advantage of our customers," said Chris Hall, RepairClinic.com president. "That is why we will take immediate action against anyone who engages in these unethical practices."
On March 29, 2011, WIPO ruled in favor of RepairClinic.com and ordered that it be awarded ownership of the disputed domain name.
About RepairClinic.com
RepairClinic.com® is an online retailer of replacement parts for household appliances, vacuum cleaners, lawn mowers, and other outdoor power equipment. RepairClinic has an extensive inventory of more than one million parts for over 100 different brands and has an incomparable return policy allowing any part to be returned within 365 days for money back. RepairClinic assists more than 75,000 customers each month with free repair help including videos, diagrams, and personalized repair diagnosis. RepairClinic operates an 86,000 sq. ft facility in Canton, MI, that employs over 100 employees. For more information, please visit http://www.RepairClinic.com.
###