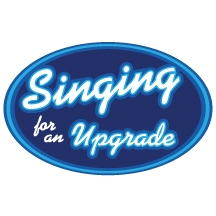 Joie de Vivre is rewarding the vocal talents of its Southern California hotel guests, but instead of hearing, 'You're going to Hollywood,' they'll hear, 'You're getting an upgrade.'
San Francisco, CA (PRWEB) May 24, 2011
Keeping consistent with its "M.O.," Joie de Vivre Hotels is now encouraging guests to celebrate the joy of life through song. Much like a certain hugely popular show on TV currently starring "Jenny from the Block" and an iconic, loose-lipped rocker, Joie de Vivre is rewarding the vocal talents of its Southern California hotel guests, but instead of hearing, "You're going to Hollywood," they'll hear, "You're getting an upgrade."
Starting May 16, Shorebreak Hotel in Huntington Beach, Pacific Edge Hotel on Laguna Beach, Hotel Erwin in Venice Beach, and Hotel Angeleno in Los Angeles began giving away one upgrade per day by providing willing guests the opportunity to perform live upon check-in. Each hotel will offer a variety of songs – from "California Gurls" by Katy Perry to "Hotel California" by The Eagles – selected to reflect the personality of the property for guests to sing. The first guest to sing a song will get the prize for the day, and their performance will be captured on video and uploaded to YouTube and Facebook for the chance to win a two-night stay at each Southern California hotel, based on the number of votes the video gets. If the upgrade has already been redeemed for the day, guests will still be eligible to enter the video contest by singing and will have the chance to win the grand prize, which will be awarded in October. For more information on the promotion, which ends Sept. 30, visit http://www.jdvsocalhotels.com.
Joie de Vivre's newest Southern California property – Custom Hotel at Los Angeles Airport – will begin participating in the "Singing for an Upgrade" initiative this summer after it joins the collection upon completion of its refresh.
About Joie de Vivre Hospitality, LLC
Founded in 1987 by entrepreneur Chip Conley, San Francisco-based Joie de Vivre is known for creating some of the most innovative hospitality services and products and designing one-of-a-kind boutique hotels, restaurants and spas. Geolo Capital, a private equity firm controlled by the family office of John Pritzker, acquired a majority interest in Joie de Vivre in 2010. The firm specializes in hospitality investments and is capitalizing the boutique hotel company's national expansion. Joie de Vivre currently operates more than 30 boutique hotels.
MEDIA CONTACTS:
BLINK LA
Jennifer Sides, Jen(at)BlinkLosAngeles(dot)com
###