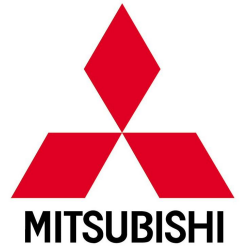 (PRWEB) May 25, 2011
Taking a well-deserved leadership position in all-wheel drive technology after winning five world records, Mitsubishi launched a new TV commercial line up earlier this month exhibiting its incredible ability to keep innovating. At Bill Jacobs Mitsubishi in Joliet, Illinois we're proud to offer these vehicles to you every day.
After winning at the Dakar Rally, Mitsubishi took experiences from there and wanted to go one step further. Choosing the "Road of Death" on Yungas Road in Bolivia was a risky destination choice for Mitsubishi as this location is known for claiming victims every year due to its dangerous terrain. The dirt road consists of over 40 miles of guard-less, one lane roads with sheer drop offs and steep terrain. Mitsubishi's superior traction control was truly tested when on these deadly paths, and the commercials show every mile.
"The team at Mitsubishi Motors realized quickly only a location such as 'The World's Most Dangerous Road' could truly test our world's most advanced All-Wheel Control (AWC) system," said Greg Adams, VP of Marketing. "From the Outlander Family of versatile crossover and sport utility vehicle to the high-performance Lancer Ralliart and Evolution luxury sport sedans, the automotive consumer has a wide range of capable AWC-equipped vehicles to choose from."
Mitsubishi has been experiencing month after month of record sales. April's sales we up 60 percent, clearly the Mitsubishi brand is setting an industry standard. This current advertising campaign includes television, websites displaying a 360-degree view as if the viewer is a passenger on the treacherous Bolivia road and it's also on Mitsubishi's Facebook page. Documenting the whole event beyond purposes for the commercial puts Mitsubishi's claims into action. They truly are leading the industry in traction control.
Bill Jacobs Mitsubishi, serving the Joliet, Illinois area and beyond as the best Mitsubishi dealership, is confident in the Outlander and Outlander Sport's ability to provide a safe, reliable family vehicle.
###