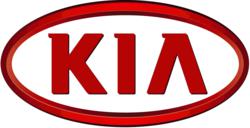 Joliet, IL (PRWEB) May 25, 2011
The Kia Soul has once again built another special edition, the Kia Soul "Hamstar" edition. Many people throughout the United States have seen the "Hamstars" in several of Kia's TV spots. Whether that is a good or bad thing is uncertain, but what matters is that regardless of people's opinions of the commercials it is almost impossible not to remember them.That being said, the new Soul is adding yet another special edition, and this time around it's based on Kia's very own "Hamstars."
The concept for the new Kia Soul "Hamstar" Edition was unveiled a while back during the 2010 SEMA show but the most recent Special Edition will be released sooner rather than later.
It has been confirmed from Kia Motors, that this Kia Soul Special Edition is set to hit lots, including Bill Jacobs Kia, in plenty of time for the 2011 Spring season.
The new Soul will have stripes running up the doors and stretching over to the fenders. What makes the "Hamstar" Special Edition special is the star "Hamstar" logo that is on the hood and back gate. The Soul "Hamstar" will feature a unique wheel package that has specialized rims and tires. The interior will feature more "Hamstar" personalization throughout and will not steer too far from the general Kia Soul layout. Specifics on the price have not yet been released yet, but it's safe to assume it will cost a little more than the standard Soul option.
To take a look at one of these Special Editions stop by Bill Jacobs Kia in Joliet- the premier Kia dealership in Joliet, Illinois.
###