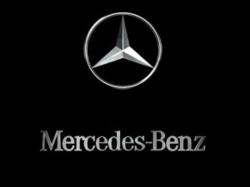 San Antonio, TX (PRWEB) May 25, 2011
Mercedes Benz has recently followed suit with many of its competitors and will be releasing an all-new line of bicycles. For those that really believe in absolutely zero emissions and making your carbon footprint as small as possible these new bicycles will be perfect.
One of Mercedes' bikes is a mountain bike that is coincidentally named the "All Mountain." It includes top of the line Fox Racing and DT Swiss suspension parts, hydraulic disc brakes, and SRAM 30-speed gearing; making any terrain easy to conquer.
For exercise enthusiasts Mercedes will be releasing a bike named "fitness bike." This bike features a front suspension fork, hydraulic disc brakes, and stark white paint so riders stick out like a sore thumb in almost all circumstances.
The last model is Mercedes' "trekking bike", which is essentially their fitness bike on steroids. It is loaded with a dynamo-powered headlight, rear mudguard, and luggage rack to make for more sensible riding.
Mercedes' bicycle line has a limited-edition road bike as well. This bike only weighs an astounding 15 pounds, due mainly to the carbon-fiber frame as well as the lightweight DT Swiss wheels, and also has high-end SRAM red gearing and brakes, making this ride the ultimate adrenaline rush. Since only 100 models will be made this year, riders will need to act fast.
All of these bikes appeal to every demographic except for those that use them the most, children. The Mercedes children's bike comes in several colors including white, red, or pink.
With many other luxury car manufacturers starting to release bikes, Audi, BMW,and Maserati to name a few, Mercedes is coming into the fold but don't expect it to be cheap. Based on early projections these two wheel super bikes will cost at least an estimated 4-digits. Mercedes Benz of San Antonio is excited to release this news and hopes that it offers Mercedes enthusiasts a different way of showing support for Mercedes on the road.
###