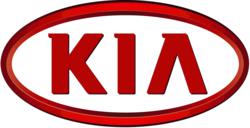 Joliet, IL (PRWEB) May 25, 2011
One of the biggest tug-of-war battles in the auto industry is supremacy in the mid-size sedan division and once again it raged on just like it does year after year. Bill Jacobs Kia is proud of Kia and its resurgence in this category.
Recurrent cars are oftentimes ousted while new challengers emerge with both new styling and an elaborate list of standard features. Consumer Reports, recently released its highly anticipated June issue, aimed towards cars, and the institute's technicians have put a wide variety of household sedan names to the test. All of the sedans were pushed, prodded, and looked at meticulously and examined inside and out to come away with the clear-cut winner.
Kia's 2011 Kia Optima received kudos from the Consumer Report review. All-in-all, Kia couldn't be happier after receiving a higher rating than the Honda Accord, a perennial powerhouse. It merely nudged past the Honda Accord by one point, but this win has the folks at Kia very excited.
The views expressed by Consumer Reports are what some people follow religiously in everything ranging from vacuum cleaners to TV's. That being said, imagine how valuable this information is to car shoppers and how this victory will help push the Kia Optima further into the spotlight of the American consumers. Even though the Kia Optima received a "Very Good" rating from Consumer Reports, it didn't come away with the cake.
The Nissan Altima claimed the top spot once all the smoke cleared, but all in all Kia walked away victorious even though they did not win.
Bill Jacobs Kia has a wide variety of Kia Optima's on the lot. We know how great of a vehicle the Kia Optima is and how it compares to other top-notch sedans. Stop in at Joliet's Premier auto dealer to see for yourself.
###