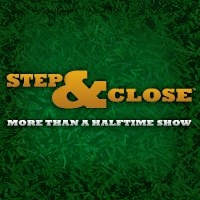 To know that everyone's hard work is competing with elite films is amazing. We've put in hours of our time and skills, now we just need the public's help.
Traverse City, MI (PRWEB) May 24, 2011
Disney, Warner Brothers and Bon Jovi—what makes them so special? All three are proud Telly Award winners. And Traverse City's digital marketing team, Oneupweb is a proud finalist in the 2011 Telly Awards for their marching band documentary, Step & Close, which recently won a gold Communitas Award.
"We had no idea Step & Close would be in the running for a Telly," explains Oneupweb CEO and founder, Lisa Wehr. "It [Step & Close] was Oneupweb's way of giving back to our community and addressing the importance of supporting art education. To know that everyone's hard work is competing with elite films is amazing. We've put in hours of our time and skills, now we just need the public's help."
Oneupweb invites the public to vote for Step & Close by visiting the Telly Awards YouTube page. The Telly Awards allows people to vote once a day until June 10, 2011.
"All it takes is clicking a thumbs-up," explains Wehr. "We need people to actively vote each day."
Oneupweb is giving community members a true incentive if they help Oneupweb and Step & Close win their first Telly; the digital marketing agency will donate $2,500 to Pete's Place, Northern Lower Michigan's only youth shelter, as a thank you to the community for their help in the pursuit of a People's Choice Telly Award.
"It's always been our mission to support our local schools and students," explains Wehr. "The decision to make Pete's Place the beneficiary of this Telly Awards challenge is our extension of helping kids who are in greater need of support."
To vote please visit here; to schedule an interview please contact Hillary Burns at hburns@oneupweb.com or call, 231.922.9977 x148.
About Step & Close
Step & Close is a 45 minute philanthropy documentary created and donated by Oneupweb. The film features Traverse City West High School Titan Marching Band and assists music educators all over the country with recruiting and retaining band students.
The Traverse City State Theatre, home to Michael Moore's Traverse City Film Festival, proudly premiered the film this past December. 100% of the proceeds from the premiere and merchandise sales (DVDs and t-shirts) go directly to Traverse City West Middle and High School Band Programs. To view the official Step & Close trailer, purchase DVDs and t-shirts, and to learn more about the film, please visit StepAndClose.com.
About Oneupweb
Oneupweb has been an innovator in digital marketing for more than a decade, creating integrated online marketing plans that incorporate search marketing (SEO and PPC), social media and web design. Heralded by an independent research firm for their leadership team, Midwestern work ethic and solid experience in optimizing complicated sites, Oneupweb has been named a Top 25 Search Marketing Agency by Advertising Age for four consecutive years, and CEO Lisa Wehr is recognized as an Ernst & Young Entrepreneur of the Year. The company publishes an award-winning blog entitled StraightUpSearch, and an award-winning monthly newsletter entitled The Merge. Oneupweb is a privately held company located in Traverse City, Michigan. For more information on Oneupweb, please call 231.922.9977, visit OneUpWeb.com or follow them on Twitter @Oneupweb and @LisaWehr.
###