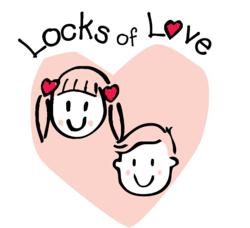 New York, NY (PRWEB) May 25, 2011
Folica.com has announced today that they will be supporting Locks of Love, a non-profit that provides hair pieces to financially disadvantaged children suffering from long-term medical hair loss diagnosis. As part of its ongoing commitment, Folica.com will donate 10 percent of its Folica.com sales that use the promotion code LOVELOCKS to Locks of Love, starting May 28 and running through May 31.
To drive customer participation, Folica.com will also offer customers a 10 percent discount on all purchases using the special code during the same period.
"My daughter had personally donated her hair to Locks of Love so the decision to partner with such a wonderful hair-centric organization was a no-brainer. We're excited to be able to help those less fortunate achieve great hair days."- David Giacomini, VP Merchandising & Marketing
Folica.com has become a trusted source for all things hair-related. Over a million hair fanatics visit Folica.com per month. Visitors range from consumers to stylists. It is a one-stop hair-shopping experience.
About Folica, Inc.
Founded in 1998 and based in New York City and New Jersey, Folica.com is a leading online destination for hair products, tools, and expert advice on hair care and styling. Folica.com carries more than 5,000 products from premium brands and features more than 50,000 customer reviews on its site to help customers achieve more great hair days. For more information, visit Folica.com.
About Locks of Love
Locks of Love is a public non-profit organization that provides hairpieces to financially disadvantaged children under age 21 suffering from long-term medical hair loss from any diagnosis. The organization's mission is to return a sense of self, confidence and normalcy to children suffering from hair loss. They meet a unique need for children by using donated hair to create the highest quality hair prosthetics. The children receive hair prostheses free of charge or on a sliding scale, based on financial need. To learn more about joining the cause and making a donation, go to locksoflove.org.
###