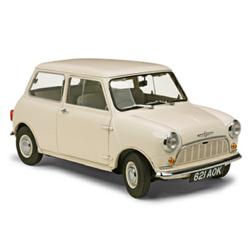 It's worth applying a good layer of sunscreen to all exposed skin no matter what activity you are enjoying.
Manchester, Lancashire (PRWEB UK) 25 May 2011
For any long term resident of the British Isles, it's a known fact that the weather is rarely on our side when it comes to wanting to enjoy the outdoors. There will be few people who can't tell some story of a washed-out weekend in the Lake District, a wind-blown day out on the South Coast or a walk in the Peak District we could bravely describe as 'fresh' whilst trying to hold a mug of hot Tea with frost-bitten fingers.
This might all be fair enough, you say. And it would be, if these weren't stories from the height of British Summer Time, when our neighbours on mainland Europe are relaxing and enjoying temperatures up to and beyond 30ºC.
Predictions from UK weather agencies including the Met Office are expecting the weather to become fine and settled from the start of the bank holiday weekend and into the following week, with most areas due a spell of warm sunshine.
Whilst things look mainly dry, they also warn of isolated heavy showers, but the likelihood is that the high temperatures will continue well into June, extending the risk of a period of drought for much of the UK, the likes of which haven't been seen since 2003.
With this in mind, Simply Hobbies, an online Hobby and model shop and Outdoor Leisure Retailer, sees promising signs for a summer of outdoor activity, but warns people to be cautious of enjoying too much sun.
"Camping is enjoyed by hundreds of thousands of people across the UK" says Stuart "But how many times have we all come home having packed away a car full of soggy camping gear? This long range forecast should have everyone who loves a night under the stars getting their favourite campsites booked and Tents packed as soon as possible".
Of course the one thing that everyone needs to remember, is to enjoy the great weather, but enjoy it safely. Skin Cancer rates are still on the increase, and the British public are commonly the first to feel the effects of a sudden onslaught of sunshine and heat. "It's the blink-and-you'll-miss-it scenario. We Brits think that if we don't soak up as much Sun as possible while it's here, we just don't know when it might be back" says John, part of the Simply Hobbies team. "It only takes a minute to remember to apply some Sunscreen and give your skin a far better chance of standing up to the harmful UV rays".
It's easier to remember to apply sunscreen when you are intending to sit on a sun lounger all afternoon, intending to catch some 'rays' – but many people forget how easy it is to get burnt whilst enjoying activities outdoors.
"Something as simple as Gardening, Cycling, or even operating RC Helicopters can leave you looking as pink as a Lobster if not properly protected" says John. "If you are wearing a short sleeved T-Shirt then your neck and arms end up taking the heat. It's worth applying a good layer of sunscreen to all exposed skin no matter what activity you are enjoying."
The message from both Stuart and John at Simply Hobbies is clear that as long as everyone is well protected, then get out and enjoy the outdoors to its fullest. "There are so many ways you can enjoy the summer and we are almost ready for it. We are about to unveil a great new toy store division to our business, as we previously catered for a more adult market, focussing on the hobby enthusiast that was buying for themselves."
"It's great to get our kids outside and enjoying an active lifestyle that will serve them well in the future" says Stuart. "We are now stocking a range of Sporting Goods for children and adults, along with outdoor toys and games – all the kinds of things that will keep everyone entertained either at home during the school holidays, or away on a family camping trip."
"After a long and cold winter, this was always on our minds here at Simply Hobbies. It was like the winters I remember from being a kid back in the 1980s – which always seemed to be followed by good summers. I can remember the grass on the school field and our lawns turning brown, something I haven't noticed for a long time" says Stuart.
Stuart and the Simply Hobbies team put in extra effort to source a wider range of products for people to enjoy outdoors. "We planned ahead during winter and decided it was worth taking time on making sure we had the right kind of products for people to get out and enjoy some great weather. We aim to be able to provide items for our customers to get the most out of their hobbies and enjoy their lifestyle as much as possible."
Simply Hobbies operates a number of websites, including one soon to be launched that will provide a wealth of items that any outdoor enthusiast would love to get their hands on, with a vast camping and leisure Camping and Leisure Accessories range from top brand names such as Coleman and Outwell plus many more.
"We've come a long way from the model shop we began Simply Hobbies to be, as we look to get people more involved in different hobbies – but that said, we won't forget our roots. Airfix Models , Minichamps Models and 1 18 scale diecast model cars are still some of our best selling ranges and are still essentials of some very popular hobbies."
Stuart and John from Simply Hobbies believe that this summer can be a great opportunity for the UK to make Hay while the Sun shines, and their model store from aims to become a leading example to the new other new divisions to the business, soon to be unveiled.
"We've also expanded the business even further recently", says Stuart. "To save on delivery costs we have even decided to operate our own courier and delivery business, so now we also run Wigan couriers and removals firm Moov-U, offering transport services including same-day and next-day UK deliveries to other small and medium sized businesses.
To see more visit http://www.ukmodelshop.com to buy top brand models online.