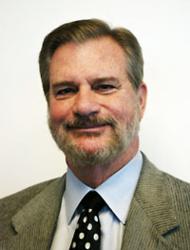 Let's face it, the best filler – is that from our own body. It's much more effective, lasts longer, and is better tolerated by your body, and it's readily available
San Diego, California (PRWEB) May 25, 2011
"Let's face it, the best filler – is that from our own body. It's much more effective, lasts longer, and is better tolerated by your body, and it's readily available," so says Dr. Jeffry Schafer.
One of the few cosmetic surgeons in the country with this kind of experience, Dr. Jeffry Schafer of New Image Cosmetic Surgery in San Diego, CA is an expert in transferring cells from one area of the body to another. "I've been doing fat transfers for over 20 years but there's been an increasing interest in minimally invasive procedures coupled with 'green' technology."
Dr. Schafer is known for his liposuction work in San Diego, and has recently added the California Breast Institute, Tummy Tucks and Eye and Eyelid enhancement to the line of services provided by New Image Cosmetic Surgery of San Diego. With the help of Dr. Joseph K. Bivens and Dr. Mark Garbutt, it has become quite a team. Dr. Schafer continues:
"The industry continues to use manufactured fillers such as Restylane (TM) or similar products made from bacteria, or bone. What I'm now doing is taking a substance from the person's own body and re-using or recycling it. The results are longer lasting and the skin achieves a better appearance due to cell in the fat transfer. Sometimes when you see somebody who has had a 'facelift,' they can look completely different. That's because their skin was tightened but none of the lost fat was replaced."
"For breasts, we've been using implants – a foreign substance to the body. Let's face it, the best substance is that from our own body. I coined the term 'Green Cosmetic Surgery' to help improve the awareness of this technique."
Dr. Schafer would like to thank the local media. So far this year, he's discussed fat cell/Green Cosmetic Surgery on KUSI-TV, Univision/Telemundo and the CW6.
You can reach Dr. Schafer at New Image Cosmetic Surgery at 619-437-1388 or http://www.sandiegolipo.com
###