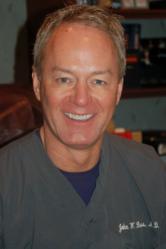 Phoenix, AZ (PRWEB) May 24, 2011
Plastic surgeon Dr. John Bass is pleased to announce that he has been named a Top Doctor for 2011 in PHOENIX Magazine's widely respected annual publication.
The process of selecting Top Doctors begins when PHOENIX Magazine editors randomly select 5,000 Phoenix area physicians and ask them to nominate physicians whom they believe are the best in their field. They are asked to base their selections on physicians whom they would use for their own family members and whom they believe are the most qualified in each specialty area. Only board-certified physicians are considered for Top Doctor status by PHOENIX Magazine.
Next, PHOENIX Magazine's fact-checkers perform background checks to eliminate any nominees with ethical lapses or malpractice convictions who are then removed from the list. Based on the physicians' responses to this survey, Phoenix Top Doctors are selected. (PHOENIX Magazine's content is not dictated by who advertises in their publications.)
"With all of the highly skilled plastic surgeons in the Phoenix area, it is truly an honor to be selected as a Top Doctor," says Dr. Bass. "I see this as an award that the whole office has won, as my staff is such a vital part of providing a comfortable patient experience."
Because of this extensive peer review system, patients often feel more comfortable using the Top Doctor issue as a resource when searching for a new doctor. Patients seeking plastic surgery can use this as one source of data along with their other research regarding a surgeon's training, expertise, photo galleries, referrals and consultation.
Patients can learn more about Dr. Bass and his practice by visiting his website at http://www.jwbass.com where he has information on his team members and the services he offers including Registered Nurse treatments like BOTOX®, Juvederm, Micropeels, Microdermabrasions. Dr. Bass has over twenty years of experience in breast surgery (augmentation, reduction, lifts, etc.), facial features (Facelift, nose reshaping, eyelids, lip augmentation, etc.), body (liposuction, arm lifts, tummy tucks, etc.), as well plastic surgery for specifically for men.
About Dr. John Bass, M.D.:
Dr. Bass received his medical degree from the University of Missouri at Kansas City. He continued through five years of surgical training at the Phoenix Integrated Surgery Residency Program and two additional years of plastic surgery residency at St. Louis University Medical Center. Dr. Bass is a member of The American Society of Plastic Surgeons, The Lipoplasty Society of North America, The Maricopa Medical Society and The Arizona Medical Association. Dr. Bass has practiced plastic surgery in Arizona since 1989 and was name one of Phoenix's "Top Docs" by Phoenix Magazine. For additional information, please visit: http://www.jwbass.com
Media contact:
Jason W. Jantzen
Phoenix Marketing Associates
http://www.PhoenixMarketingAssociates.com
602-282-0202
###