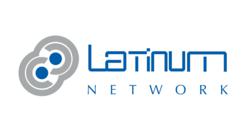 I look forward to working with our members to unlock the full value of our commercial platform, and enhance the effectiveness of our network for them
Bethesda, MD (PRWEB) May 24, 2011
Joseph Carvajal has been named Director, Marketing and Business Development at Latinum Network, the first business network to help brands penetrate the growing U.S. Hispanic market, according to an announcement by Founder and Managing Partner David Wellisch. In this new role, Carvajal will be responsible for fostering greater commercial collaboration among the 70+ Latinum members.
Carvajal, who had been U.S. Hispanic Brand Marketing Manager at Brown-Forman Corporation, was a member of the Latinum Network before joining the company. At Brown-Forman, Carvajal worked with the iconic Jack Daniel's Tennessee Family of Brands and led the strategic development, communication and execution of profitable Hispanic consumer brand plans, helping generate growth in profits, sales and brand awareness. Prior to his tenure at Brown-Forman, Carvajal held various marketing roles at Heineken USA and McDonald's Corporation where he presided over significant zone volume growth through profitable marketing programs.
This announcement follows on the heels of an explosive period of growth for Latinum, which has more than tripled in size since its launch in December 2009. Latinum works with brand executives at more than 70 member companies in 14 different industries to provide access to original research and analysis about the Hispanic market and collaborate across category to help them achieve their marketing goals.
"Latinum is a unique business model that can truly help our members understand and get closer to their target audience in more effective and efficient ways while achieving their business goals – I know, I was one of them!" said Carvajal. "I look forward to working with our members to unlock the full value of our commercial platform, and enhance the effectiveness of our network for them."
According to Wellisch, "Joseph's 20 years of multicultural marketing background and extensive industry experience are ideally suited for us as we look ahead to building collaborations among members. This is a new role for Latinum and we are delighted to have him as part of the team as we continue to grow."
About Latinum Network
The Latinum Network is the premier business network that assists brands in taking advantage of the growing U.S. Hispanic market through strategic analytics, cutting-edge research and peer-to-peer collaboration. The company was established by David Wellisch, founder and former general manager of AOL Latino, and Michael Klein, former Executive Director with Corporate Executive Board, the world's leading business network provider. Latinum Network assists executives and their teams in developing deeper insights into the market, more effective strategies for the segment, and the solutions required to successfully design and execute core marketing initiatives. The company currently has over 70 members including some of the nation's most recognizable brands including 7-Eleven, Inc., ConAgra Foods, DirecTV, Heineken / Tecate, Kraft Foods, Microsoft, NBA, NFL, PepsiCo, Time Inc. (People en Español), Unilever and Univision Communications, among others. Latinum Network is a wholly owned business of EcoNet Ventures LLC.
For more information, visit http://www.latinumnetwork.com.
###