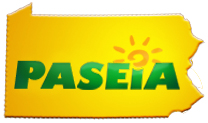 Unless we do something promptly, the recent solar boom in Pennsylvania, which brought in hundreds of companies and thousands of jobs, will turn into a bust.
Harrisburg, PA (PRWEB) May 24, 2011
Today, Representative Chris Ross (R-Chester), with the support of the Pennsylvania Solar Energy Industries Association (PASEIA) and others, introduced a new bill into the state legislature that will fix the crippled solar energy credits market in Pennsylvania. At stake is the survival of thousands of solar jobs and hundreds of solar businesses in Pennsylvania. This bill will sustain these jobs and businesses while creating a fertile economic environment to facilitate continued growth.
"The solar energy industry in Pennsylvania is in a state of crisis right now," says Representative Ross. "The recent success of the solar grant programs in Pennsylvania has overwhelmed the Solar Renewable Energy Credit market. Now, the grants have been allocated, and there have been twice as many credits created than are needed for the next couple of years. Unless we do something promptly, the recent solar boom in Pennsylvania, which brought in hundreds of companies and thousands of jobs, will turn into a bust. I am hearing from many solar companies that are making plans to pull out of Pennsylvania due the solar credit market crash. My legislation is designed to get the demand for solar credits back into line with the supply, and thereby stabilize the marketplace."
Currently, the required amount of solar energy that utilities must purchase is set too low. This has created a situation where the supply of solar far exceeds the required demand, resulting in a severe drop in the price of solar credits. The drastic price decrease has put financing for future solar projects in jeopardy and put existing projects in a very precarious position. "It is critical that we pass this bill so we can build on the success of the solar energy industry in Pennsylvania," says Ron Celentano, President of PASEIA. "Too much has been invested and too many jobs are at risk." Maureen Mulligan, Government Relations Director of PASEIA, adds, "The solar share requirement for Pennsylvania's utility companies needs to be aligned with the supply of solar."
Key goals of the new bill include:

Protect jobs and investments in solar: The bill will save thousands of solar energy jobs, keep hundreds of businesses across Pennsylvania running, help stalled solar project be financeable again and allow the businesses, schools, nonprofit organizations and homeowners that invested in solar systems to have the payback period they expected.
Raise the requirement: This bill will increase the solar share only in the years 2012 through 2015 so the amount of solar energy that is required to be purchased by utilities more closely matches the growth in solar supply. Currently, utility companies are only obligated to purchase 0.5 percent of their total energy supply from solar by the year 2021. In contrast, the requirement for Delaware is 3.5 percent, Maryland is 2 percent, and New Jersey is 3 percent.
Close the borders: This bill will help alleviate the oversupply of solar energy credits by requiring Pennsylvania utility companies to purchase credits solely from Pennsylvania solar projects. Pennsylvania ratepayers will no longer be financing out-of-state solar projects and our policy will be aligned with other states in the region such as New Jersey, New York, Delaware, Massachusetts and Maryland that either partially or fully refuse to accept out-of-state credits.
For information about this important bill and to learn ways you can support the solar energy industry in Pennsylvania, please visit http://www.mseia.net/PA.html
ABOUT PASEIA
PASEIA is an organization of manufacturers, developers, contractors, installers, architects, engineers, consultants and other industry professionals dedicated to advancing the interests of solar energy and to developing a strong local Pennsylvania industry offering high quality installation and professional services to business and residential customers in the region we serve.
###