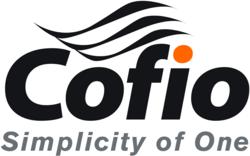 "This is a solution with capabilities never before unified in a single footprint appliance."
San Diego, CA (PRWEB) May 25, 2011
Cofio Software Inc., a world-class provider of unified backup and data protection software , today announced it has signed an agreement with WISDATA Systems, a leading provider of storage solutions in China. Under the terms of the agreement, WISDATA will market several of its storage server appliances utilizing Cofio's AIMstor software throughout China.
The solution will provide users with unified data protection and workflow. The WISDATA solution delivers to users a number of cost-saving benefits:

Unified 4 in 1 appliance for Backup, CDP, Archive and Real-Time Replication
Single application interface for End-to-End workflow management
Source and Target Deduplication for a 95% bandwidth and capacity improvement
Rack footprint of 30TB in a single RAID enclosure
Secure transfers of data over WAN and public internet with encryption
Established in Beijing in 2000, WISDATA Systems employs its own research and development team, and delivers storage area network (SAN) and storage security solutions that require high-reliability RAID storage solutions. WISDATA Systems serves customers in the public sector, the oil and gas industry, finance and manufacturing.
"Cofio and WISDATA have designed a simple yet powerful solution that helps customers maximize storage efficiency, protection and recovery speed," said Mr. Cui Yi, Director and Vice-General Manager of WISDATA Systems. "This is a solution with capabilities never before unified in a single footprint appliance. No one else in the world provides this type of offering."
"We chose to partner with WISDATA because of they specialize in high performance data protection and availability" said Tony Cerqueira, President of Cofio Software. "They offer excellent sales and support capabilities throughout China for private and public sector customers, and they are longtime storage experts."
About WISDATA Systems
Established in 2000, WISDATA Systems, Ltd. is headquartered in Tsinghua Science Park in Beijing, China. The WISDATA platform of storage solutions includes the company's Macrostor and Wis series of disk arrays and storage management software. With years of expertise in storage technology and storage management, WISDATA fulfills customers' data security and business needs from beginning to end with data storage consulting, design, implementation, maintenance, training and other value-added services. WISDATA's experienced engineering and technical professionals, highly skilled in the deployment and management of high-capacity, heterogeneous storage solutions, help protect customers' information assets with reliable technical support. http://www.wisdata.com.cn
About Cofio Software, Inc.
Cofio is the creator of AIMstor software, which unifies Data Protection, Workflow and Compliance. As a next generation application, AIMstor is highly efficient as a replacement alternative to legacy backup and recovery infrastructures. AIMstor currently has several patents pending with the USPTO. Cofio is a global supplier of storage software with offices in the US, Asia and Europe. For more information please visit: http://www.cofio.com
Copyright (C) 2011 All rights reserved
###