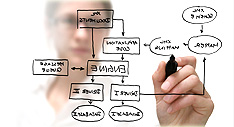 We're thrilled to be able to serve so many local businesses in Fort Lauderdale, West Palm Beach, and Miami
Hollywood, FL (PRWEB) May 24, 2011
Despite the economic downturn, Connections for Business, the leading managed services provider in South Florida, continues to grow. Since 1976, its client base has grown from a handful of IT Customers to literally thousands of small- and medium-sized businesses in Southern Florida.
"We're thrilled to be able to serve so many local businesses in Fort Lauderdale, West Palm Beach, and Miami," says CEO David Bennett. "However, our facilities and staff members were at capacity, so we've had to expand – an enviable position to be in when so many of our competitors are closing shop."
In the past few months, Connections for Businesses has hired new technicians and management professionals to supplement its existing team of IT professionals. These new employees bring a massive amount of IT experience as well as a passion for customer service in the Information Technology field of south Florida.
"It's always exciting to join a company experiencing exponential growth," said Mark Kline, a Marketing Coordinator for Connections. "Although I've been here for only a few months, I'm already working on fascinating projects that are showing me this company is really going places."
Connections for Business, which is housed in Hollywood, FL, has undergone many drastic internal changes to create a much larger facility at 2843 Pembroke Road. The new offices are conveniently located next to I-95 with ample parking for clients. Connections also seized the opportunity to upgrade and expand its hardware, purchasing several additional cloud servers and investing in greater network security.
True to its family-business roots, Connections for Business is announcing its expansion with humor and fanfare. It recently posted a video on YouTube showing the company's beloved "Master of Disaster" being forced to leave his favorite cubicle as moving professionals literally lift the walls that are standing around him to make room for the growing company. The video can be viewed online at http://tinyurl.com/3rkz5mn.
Additional information about Connections for Business and other Managed IT Services is available online at http://www.connections.com.
###