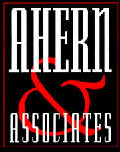 We're very excited to be working with The Scott Fetzer Company in aiding them in their acquisition search and have every confidence that our firm will deliver
(PRWEB) May 24, 2011
The Scott Fetzer Powered Equipment Group has recently engaged the services of Ahern and Associates, Ltd., the nation's leading transportation management and acquisition consulting firm. Ahern has been contracted to aide in locating a powered equipment company which would complement the Group's existing Stahl truck body business and to identify acquisition opportunities within the truck equipment market to augment the company's existing products and provide profitable growth for the group.
The Westlake, OH based entity is currently targeting North American businesses with power equipment capabilities which are utilized with truck bodies. Ideal candidates who meet the acquisition criteria are those who have national distribution capabilities of powered equipment in place. This would include businesses who manufacture lift gates, cranes, truck mounted aerial devises, mobile airless paint sprayers, truck or trailer mounted power pack (generators, welders, and air compressors).
Additionally, The Scott Fetzer Powered Equipment Group is interested in expanding its niche by targeting arborist specific equipment. Acquisition target possibilities include manufacturers of chipper units, log splitter units, stump grinders, turf products, air spades, air vacuums and portable winches used by arborists.
The Scott Fetzer Powered Equipment Group was created in July 2010 by combining the previously independent operations: Stahl and Campbell Hausfield Power products. The new group now collectively focuses its efforts on utilizing its core strengths within the powered equipment industry to develop new products within the category of powered equipment and tools.
Vince Nardy, COO of the Group's affiliate The Scott Fetzer Company tapped Ahern to call upon his broad list of contacts and potential sellers within the transportation and equipment industries to find a suitable acquisition target which meets Scott Fetzer's strategic goals. Andy Ahern, CEO of Ahern and Associates, commented, "We're very excited to be working with The Scott Fetzer Company in aiding them in their acquisition search and have every confidence that our firm will deliver."
About Ahern & Associates, Ltd.:
Ahern and Associates is North America's leading trucking and transportation management consulting firm. The skilled consultants at Ahern and Associates specialize in mergers and acquisitions of trucking and logistics companies as well as the restructuring and evaluation of existing carriers that seek to increase operating efficiency and improve profitability. Since 1987, Ahern and Associates has aided hundreds of buyers in the acquisition of trucking and logistics companies throughout the U.S. and Canada as well as assisting many transportation and logistics companies in reducing their overall operating costs and increasing their profitability. For more information, please call 602-242-1030 or visit http://www.Ahern-Ltd.com
Business contact:
A.W. Ahern
602-242-1030
Media contact:
Jason W. Jantzen
Phoenix Marketing Associates
http://www.PhoenixMarketingAssociates.com
602-282-0202
###