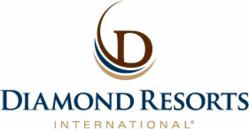 San Francisco, CA (PRWEB) May 23, 2011
Chairman of the Board of the Corporation for Travel Promotion (CTP), Stephen J. Cloobeck, announced to more than 5,000 attendees at International Pow Wow 2011 in San Francisco that the U.S. marketing budget had reached a combined half billion dollars and that America was ready to compete for tourists with a global marketing strategy.
Stephen J. Cloobeck revealed that the CTP had a $200 million budget to promote the U.S., and when combined with the work of the individual convention and visitor bureaus, meant there was now a half billion dollars available to carry out strategic marketing initiatives for U.S. travel and tourism.
Up until the induction of the CTP last September, the U.S. was the only country in the world lacking a ministry of tourism. The CTP has made significant steps in developing a marketing strategy and intends to continue building on that momentum. Stephen J. Cloobeck delivered a motivating speech highlighting the competitive nature of the U.S. as the CTP aggressively takes a more active approach in promoting travel to the U.S.
According to Stephen J. Cloobeck, Chairman and Chief Executive Officer, Diamond Resorts International®, "Every other country will be watching us as we move forward with our marketing strategy; we know how to compete. This will be a significant game changer as we are ready to contend with other tourism destinations for outbound markets."
Diamond Resorts International®, with global headquarters in Las Vegas, Nev., is one of the largest hospitality companies in the world with more than 190 branded and affiliated resorts in 28 countries with destinations throughout the continental United States and Hawaii, Canada, Mexico, the Caribbean, Europe, Asia, Australia and Africa. Offering simplicity, choice and comfort to more than 385,000 owners and members through the branded hospitality service of more than 5,500 team members worldwide, Diamond Resorts International® is dedicated to providing its guests with effortless and relaxing vacation experiences every time, for a lifetime.
Annually, nearly 1.4 million owners, members and guests enjoy the simplicity, choice and comfort Diamond Resorts International® offers through our branded hospitality experience.
# # #