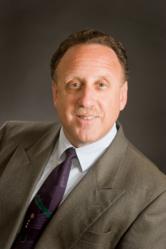 Buyers will not be able to recognize the unique characteristic of a home if negative emotions surface.
Burlingame, CA (Vocus/PRWEB) May 24, 2011
Herb Schmulewicz, a Burlingame and Hillsborough real estate agent with McGuire Real Estate, says that when selling real estate, there are physical and emotional steps that need to be taken in order to prepare a home to be sold, including detaching from the home itself. Home sellers need to present their homes in a way that appeal to the majority.
"I recently went to the home of an avid hunter who proudly displayed his kills on the walls," said Schmulewicz. "I told him I thought it might be better to take down the heads, to avoid the risk of turning away buyers who might be offended or otherwise affected on an emotional level—and turn them off from the house all together. Buyers will not be able to recognize the unique characteristic of a home if negative emotions surface."
In addition to taking down animal heads from the walls, Schmulewicz recommends removing other personal items from view. When prospective buyers enter a home and see the seller's family or children's portraits all over the house, they might have a difficult time imagining themselves in the space.
"A good rule of thumb is anything the seller has an emotional attachment to should be put away," said Schmulewicz. "The seller wants to do everything possible to create an environment in which a buyer can imagine themselves living there."
In addition to taking down the stuffed conquest and putting away pictures of family, Schmulewicz says it's a good idea to keep the home clean and tidy. Just as a buyer might not be able to move past animal heads on the wall, they may not be able to imagine themselves cooking in a kitchen where the sink is hidden under a tower of Fiesta ware and glasses.
"Try to make your home as much of a blank slate as possible," said Schmulewicz. "Let the buyer color in the picture to match their tastes."
For more information about removing animal heads from a wall, preparing a home for sale, or about San Mateo real estate agent Herb Schmulewicz, call him at (650) 784-1849 or visit his website: peninsula-realestate.com.
About Herb Schmulewicz
Herb Schmulewicz is a Burlingame realtor at McGuire Real Estate who specializes in the purchase and sale of single-family homes, condominiums, investment properties, and luxury homes. He handles foreclosure sales and short sales while helping homebuyers along the San Francisco Peninsula. Although Herb is based out of Burlingame, and works throughout San Mateo County including the communities of Burlingame, San Mateo, Hillsborough, Pacifica, Montara, Half Moon Bay, San Francisco, South San Francisco, San Bruno, Millbrae, Burlingame, and Foster City.
###